If you ever dreamed about a ride on a top-of-the-line powerboat, let Caribbean Marines take you to the most exotic locations around St. Maarten - St. Martin and surrounding islands.
There are uninhabited keys with fantastic snorkeling and deserted beaches, there is tiny Ilet Pinel with two restaurants, there is Anguilla with its mile-long stretches of uninterrupted white sand, there is ultra-chic St. Barths for a quick shopping spree... all these destinations are at your disposal by chartering a boat from Caribbean Marines.
Three engines for a total of 900 horse power and a smooth ride on choppy seas are the signature qualities of Caribbean Marine's Donzi high speed cruiser.
Several other speed boats are part of the professionally maintained fleet. Especially noteworthy is the new 27" Boston Whaler - a famous manufacturer of virtually unsinkable boats. This boat is even available for daily charter without captain - drive it yourself (if your basic nautical experience allows for it).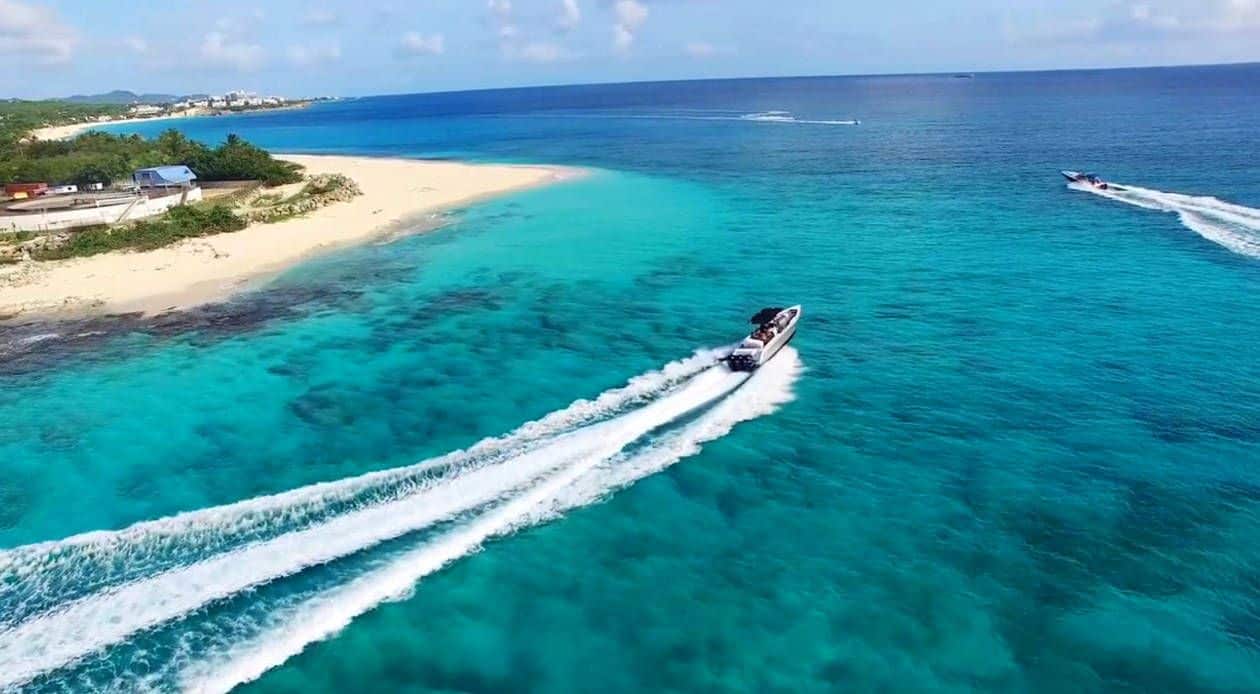 Excursions for Cruise Ship Visitors
If you arrive on SXM by cruise ship and have only some daylight hours to spare, Caribbean Marine offers excursions tailored to your ship's schedule. All tours start at Dock Maarten which is only a short walk away from the cruise ship facility (this saves you the costly cab ride to another starting point!).

Excursions for Guests of Resorts or Vacation Rentals
To accommodate visitors staying in various locations on the island, Caribbean Marines has an amazing flexibility to meet charter guests: either come to the convenient main location at the Hotel Mercure in Nettle Bay, or meet the boat at Porto Cupecoy or even at Anse Marcel.
The most economical way to enjoy a day on the water is to charter the complete boat for a group.

Click here to find day-charter rates for each boat of the Caribbean Marines fleet >>>

Airport to Island Transfer
The challenging air strip in St. Barths is not a joy to every passenger, especially if your personality leans a tad towards aerophobia. Caribbean Marines offers fast and efficient transfer to both St. Barths and Anguilla from the SXM airport.
Home Port Location of Caribbean Marines
---
CARIBBEAN MARINES
Email: This email address is being protected from spambots. You need JavaScript enabled to view it.
Phone: (+59) 0690 48 49 33
Hotel Mercure
Saint Martin Marina & SPA.
Rue De Sandy Ground
Baie Nettle
St Martin 97150