Searching Availability...
SCUBA DIVING: The past few years have seen a new awareness, and a desire to bestow St. Martin/St. Maarten its long overdue recognition as a great dive destination. It currently boasts 49 dive sites which attract divers from around the world in search of new scenery. From induction to diving to instructor certification, and from simple exploration to highly technical diving, every aspect of the sport can be practised. Wreck diving is a particularly popular theme in St. Martin/St. Maarten such as the famed 'Proselyte' wreck, a British frigate which sank in 1801. For the more experienced there is the majestic Fuh Sheng shrimp boat lying at 100ft and of course there are numerous rich natural sites of sub-aquatic beauty.
AquaMania is the largest dive shop and water sports activity provider and offers comprehensive scuba diving courses - for the total novice to the experienced pro. They are located in the Pelican area.
SNORKELLING: St. Martin/St. Maarten has some of the finest snorkelling sites to offer and is a water based activity that almost anyone can take part in. The numerous untouched coral reefs that surround the island are home to a multitude of exotic sea life, and snorkelling gear can be hired on nearly every beach or can be purchased cheaply at beach-side shops. One of the most accessible and beautiful snorkelling sites can be found just at the entrance to the calm bay of Le Gallion whose protected Marine Reserve allows sea life to flourish unhindered. You can also take a snorkelling excursion by boat to Anguilla and the uninhabited island of Prickly Pear.
Details

Hits: 13876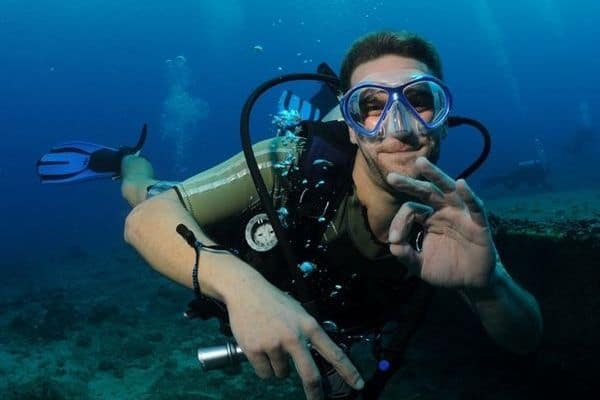 STATUS AFTER HURRICANE IRMA: OPERATIONAL
Explore the underwater vistas of St Maarten with Dive Adventures by AquaMania scuba diving. Friendly and professional dive instructors will guide you to reef and wreck sites, or the excitement of a first night dive.