Grand Jewelers has excellent choices of Geneve, Movado, Raymond Weil, Citizen and Seiko watches. They guarantee that they will offer you the best prices possible.
Right in the most accessible section of bustling Front Street you'll find of one of the island's most established jewelry shops: Grand Jewelers are located at 49A Front Street, Philipsburg, on the ground floor of the Horizon Hotel.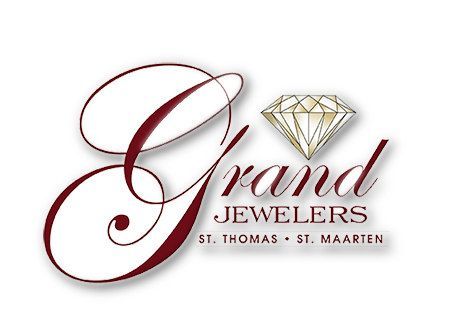 All the jewelry offered can be shipped to you tax-free and duty-free.
In case you are looking for a custom design, with some special features, Grand Jewelers will gladly create a piece of precious jewelry excactly to your specification.
The stores offer a significant inventory of loose diamonds, starting from a 1/4 carat to up to 10 carats. They can custom design any mounting based on the size of your diamond.
Grand Jewelers also specializes in Tanzanite, a stone which has turned into the most exciting discovery for jewelry in this century. Tanzanite is proudly offered in a broad spectrum of colors, ranging from purple to blue.
MEET THE TEAM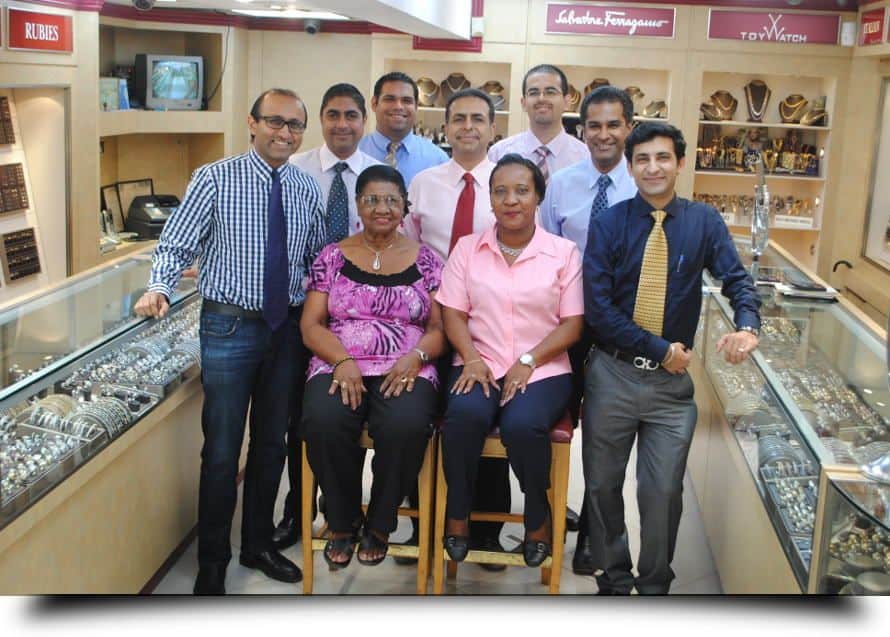 Once you enter Grand Jewelers, you will not only find an amazing selection of precious jewelry, but you will also be greeted by a team of dedicated and friendly professionals. For almost three decades, Grand Jewelers has been a cornerstone of the St. Maarten jewelry trade, so that a profound knowledge about the art of jewelry and the science of gemology is available - to you, the customer.
SERVICES
The selection of jewelry offered at Grand Jewelers is grand indeed... but there is always the chance that you have something very special in mind, an item, which has to be created just for you. Choose amongst the loose precious stones Grand Jewelers carry in their inventory and work together with the in-house designer to find precisely the style you had in mind to mount any stone.
LOCATION
Grand Jewelers is located on bustling Front Street, the main shopping fare in Philipsburg, Sint Maarten. The store is easily accessible from the cruise ship docks or the cruise ship tender drop-off point in the center of town. Please review the map below for easy walking instructions.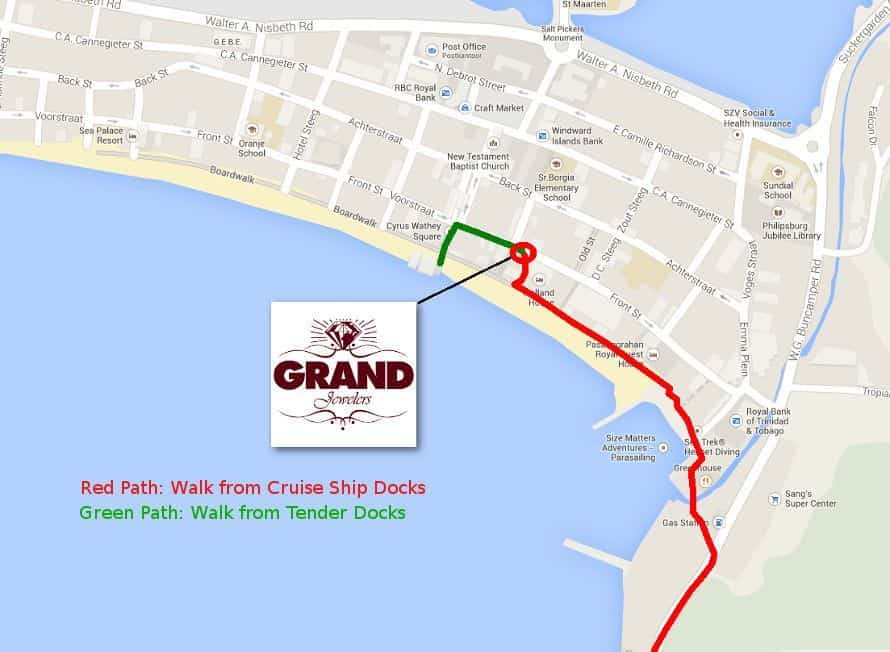 Click Here to Visit Official Website >>>
Grand Jewelers
49-A Front Street
Horizon View Beach Hotel
Philipsburg
Sint Maarten
Dutch West Indies
Call Toll Free: 1 877 GRAND45 or 1 866 978-6141
Local Phone: 1 721 543-212
Email: This email address is being protected from spambots. You need JavaScript enabled to view it.