Listen to Island 92, St. Maarten's premiere Rock, Blues and good-time music station. Bringing the island the classics, singles, B-sides, deep cuts, LP's, the latest and greatest from the pages of Rolling Stone and New Musical Express, local acts, concerts, and live performances, is quite a task to say the least.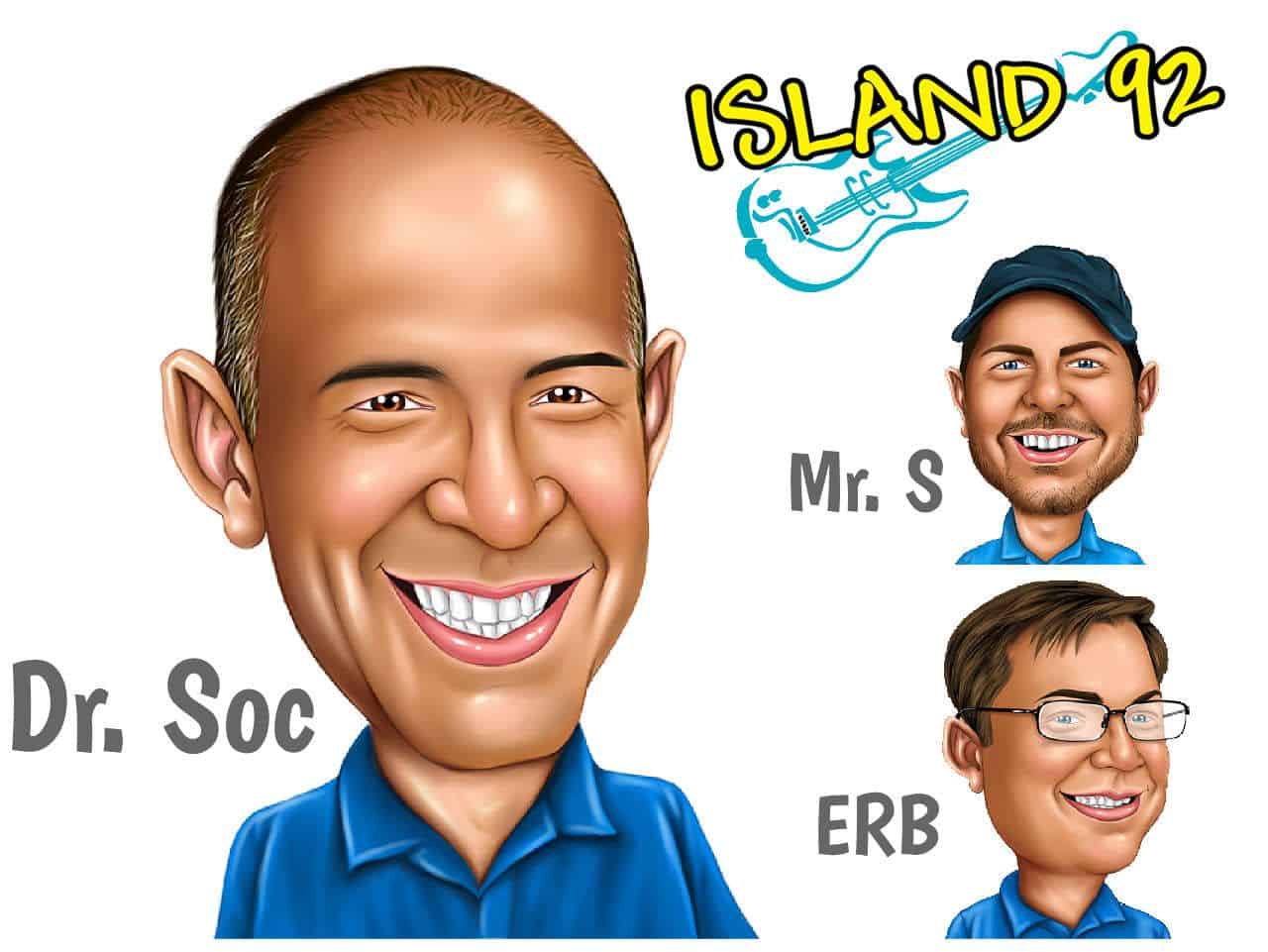 Island 92 established itself as the premier English language radio station for island visitors, expatriates and anyone with an interest to hear the latest news about Sint Maarten. If it is not the default radio station in your rental car, help out the next person using the car by installing it!
It all started 15 years ago.. When the station hit the 15 year mark, how did they celebrate? By creating another station, that's how! On January 1, 2017, Island 92 launched its new sister station, Z105.1 FM!
What is Z105.1 FM? According to Island 92's veteran radio personality, Dr. Soc, "We wanted to create a station that sounded like it was being broadcast from the edge of the beach, bottle of Blue Water Rum in one hand and in the other hand, an iPod full of the greatest classic hits from the mid-70's, 80's and 90's with limited commercial breaks. You'll know every song, sing along and God forbid, "car dance" as you drive along with a smile on your face. Isn't that what great radio is all about?".
According to Island 92/Z105.1 Program Manager, ERB, "We wanted people to feel comfortable, so we start the day on Z105.1 FM, just like we do on Island 92, with Fresh Air in the Morning with Dr. Soc from 7 – 12 pm. You can get all your news, updates, weather and plans, and then for the rest of the entire day, Z105 is devoted to great classic hits with few commercial breaks".
Island 92 (91.9 FM) is stronger than ever, belting out that sonic alchemy woven so carefully by consummate musical gurus, Dr. Soc, ERB, and don't forget, Dr. Soc's current Executive Producer and former host of the Mid Day Show Live, Mr. S. After Fresh Air in the Morning with Dr. Soc, ERB hits you with a deluge of delight on The Happy Hours from 3 – 7 pm.
If you are not on Sint Maarten/Saint Martin or one of the surrounding islands, you can listen LIVE from anywhere on planet Earth, or maybe even beyond, online at either www.island92.com or www.z1051.com, or any of the popular streaming services like tunein.com. Don't forget to take a look at their studio cams and beach cams from anywhere on the globe by heading to Island92.com (and yes, they take requests daily, even from Katmandu).
By: Charles E. Southworth III (aka "Mr. S")
The ISLAND 92 Weekday Program Lineup:
Cerphe's Progressive Show
ISLAND 92
2nd Floor Federal Express Building
Simpson Bay, St. Maarten
Email: This email address is being protected from spambots. You need JavaScript enabled to view it.
Local Phones:
Sint Maarten: +1 721 544 3777
Anguilla: +1 264 498 3414
US Phone: +1 786 693 9200