Known as the "Gastronomic Capital of the Caribbean", St. Maarten/St. Martin offers the widest variety of cuisine and prices of any other island in the world! We boast well over 300 restaurants serving anything from local BBQ ribs and chicken, to first class French fare cooked by famous chefs imported for the season from Paris. It is said that one such chef, searching for a lighter side of French cooking for those vacationing in warmer climates, invented Nouvelle Cuisine right here in Grand Case.
Other than local style and French culinary delights, worldwide cuisine is well represented on the island with choices from Italian, Tex-Mex, Thai, Vietnamese, Indian, Japanese and Chinese, to name but a few. There are also a number of outlets that specialize in health foods and vegetarian menus. And you will be astounded by the extensive wine lists and cocktail menus offered by many of the island's dining havens. Prepare to put on a few pounds in St. Maarten/St. Martin!
And yes, we do have McDonalds, Burger King, KFC and Subway's for those of you that must have a fast food fix every couple of days. One could eat at a different restaurant every day of the year and never repeat themselves once.
Bon Appetit!
Details

Hits: 0
Top Carrot is an iconic vegetarian-friendly restaurant slash coffee shop right at the centrally located Simpson Bay Yacht Club. Focusing on healthy and very tasty breakfast and lunch dishes, Top Carrot is firmly established as a preferred meeting point. You will not only find island visitors here, but also local residents and business people. The restaurant enters now its third decade in helping St. Maarten to stay healthy while eating fantastically delicious meals and drinking freshly squeezed juices, available in any imaginable combination.
The restaurant features shaded outdoor seating and an air-conditioned interior.
An interesting element of Top Carrot is the integrated boutique, which carries a selection of hard-to-find books, of eclectic clothing and jewelry.
The owners of Top Carrot, Lydia and Peter, created a wonderful balance between promoting the lifestyle they prefer to creating a relaxed environment conducive to long conversations over a cup of coffee or tea and without being rushed to vacate a table.
If you are staying in any of the major resorts in the Simpson Bay area, Top Carrot is only minutes away. Come over and experience some Caribbean goodness.
Open for breakfast from 7 AM
Closing at 5.30 PM
Details

Hits: 10327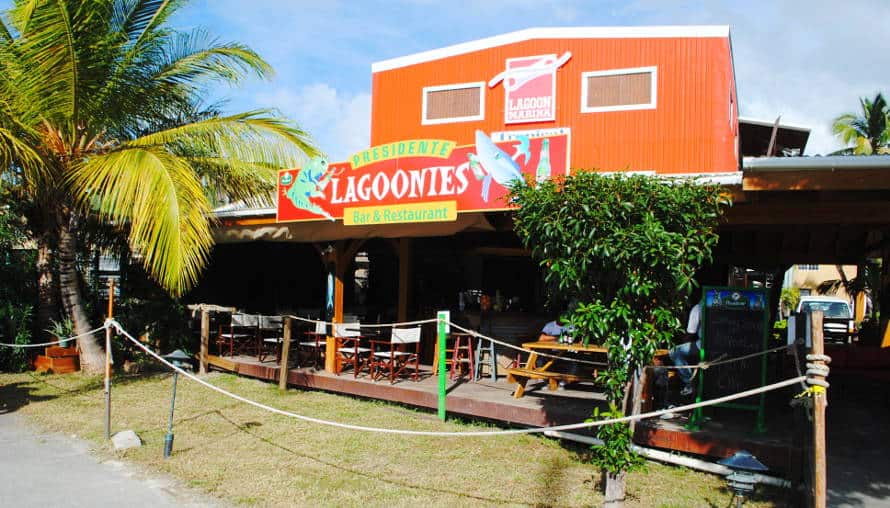 For decades, Lagoonies Bar & Café has been the preferred hang-out and watering hole of the sailing community. Located right on the shore of Simpson Bay Lagoon at Lagoon Marina, it is a tiny bit off the beaten path for land based visitors, but definitely worth the extra minute of driving from Simpson Bay to Cole Bay.
Details

Hits: 23045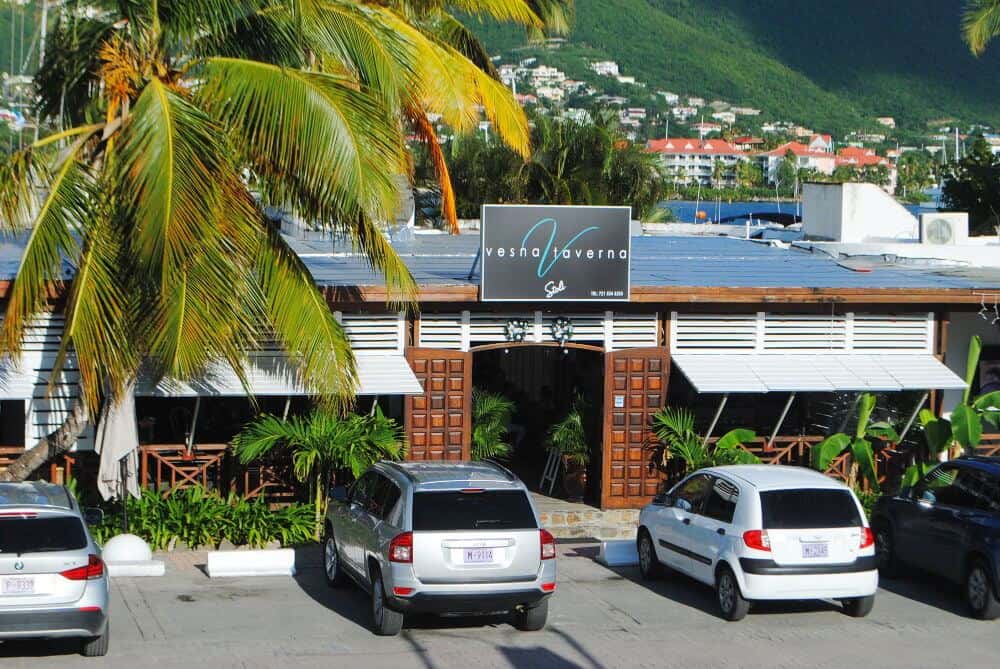 Vesna Taverna is one of the firmly established eateries right in the center of Simpson Bay. It started out many years ago as 'The Bagel House' and quickly became the choice spot for island residents and visitors for a delicious, healthy breakfast and lunch.
Details

Hits: 2590
The Refuge Restaurant and Lounge is the much anticipated extension of the iconic Sunset Beach Bar, probably one or the most famous beach bars in the world.
Details

Hits: 18026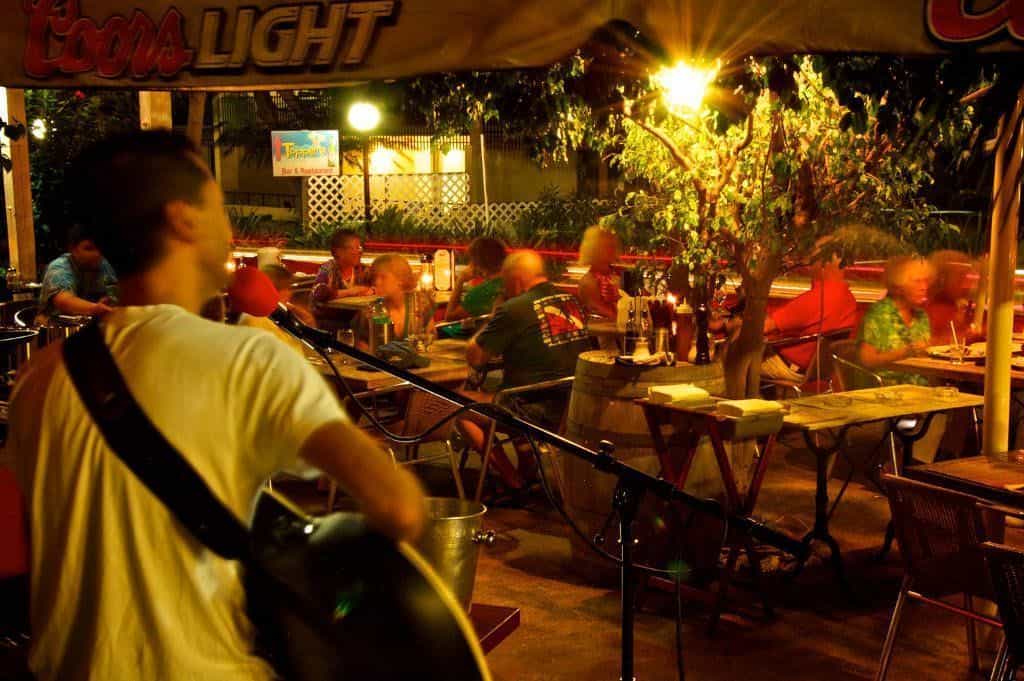 Bon Appetit - Open daily for breakfast, lunch, and dinner, located right at the heart of Simpson Bay Resort. Featuring a relaxed, informal atmosphere and well priced French Cuisine. Featuring live music every evening. Just steps away from The Red Piano Bar.
Details

Hits: 43939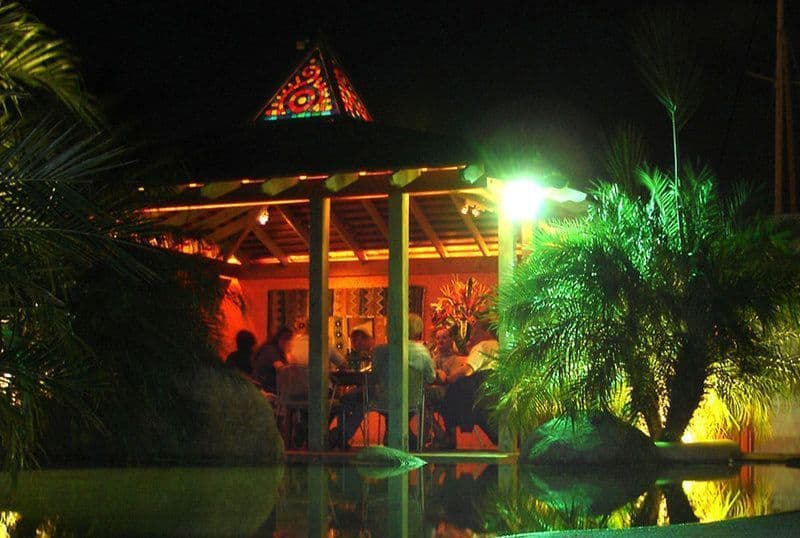 Jimbo's Rock & Blues Café cooks up a delicious fare of Tex-Mex (recently renamed Carib-Mex) grilled over chips of smoking Mesquite. His menu ranges from "The Best Hamburger On The Island" (if its not - its on the house) to "Sizzling Lobster Fajitas".
Details

Hits: 1282
Feel the heartbeat of Sint Maarten by visiting Cheri's Cafe in the center of Maho Village. This a wonderful place to enjoy some delicious food, be it lunch or dinner.
Details

Hits: 18690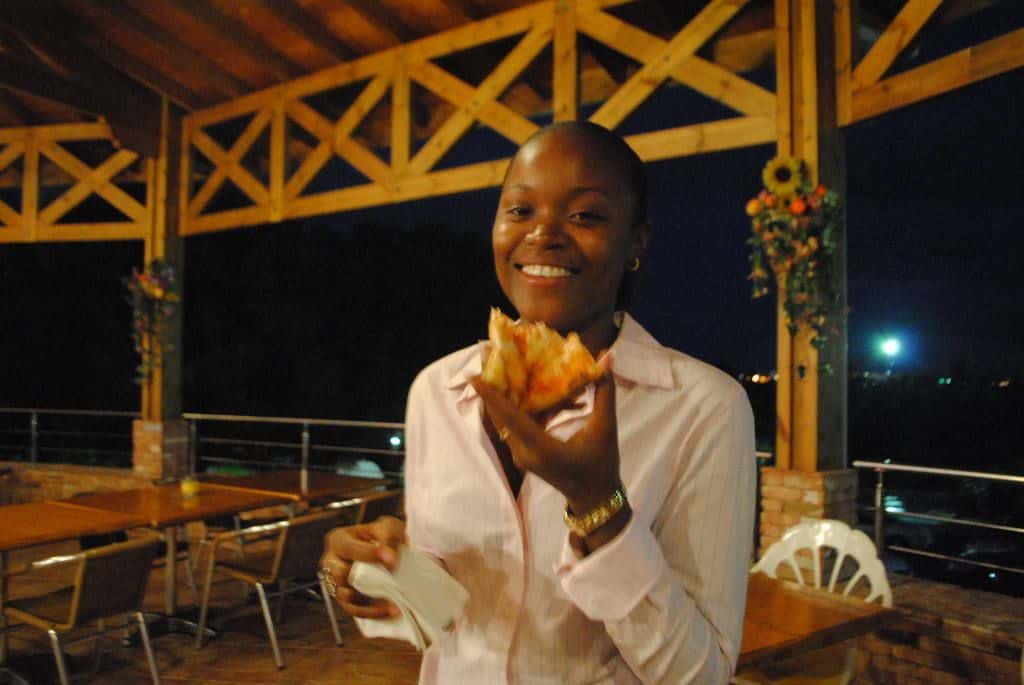 With Esco Pazzo, there is now authentic Italian stone oven pizza available on the island of St. Maarten. The restaurant is located at the Princess Casino.
Details

Hits: 5264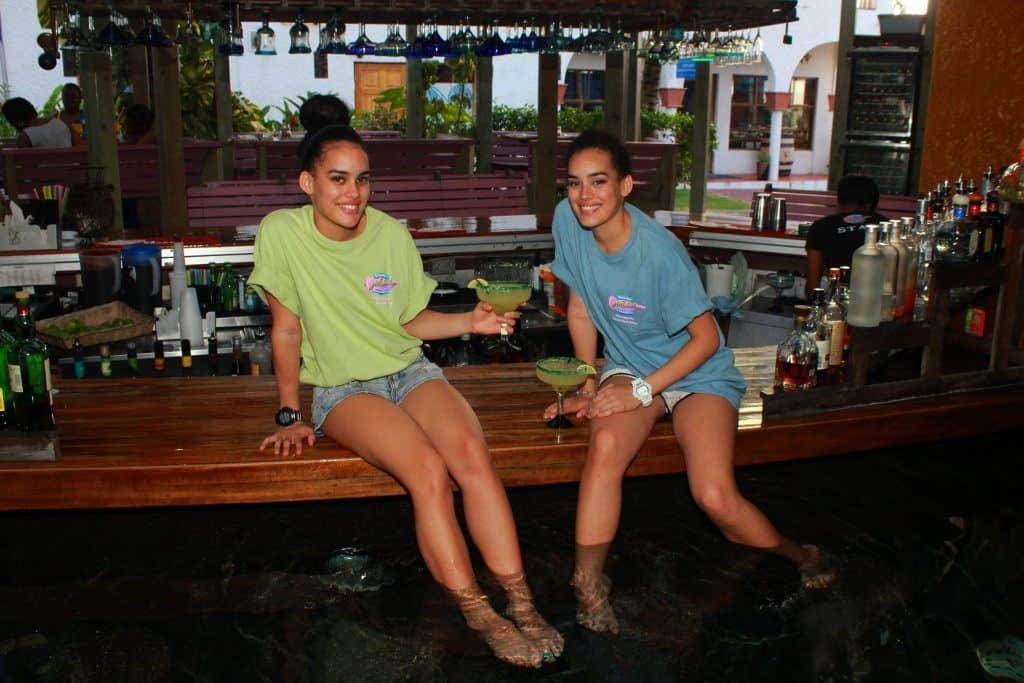 Great food is the least we expect from a restaurant. Ambiance, service, other guests.. all is part of a dining experience. But where are the places on St. Maarten/St. Martin which offer an additional, unusual twist? Something you can't expect in a regular eatery? Read up on our list to find out!
Details

Hits: 1478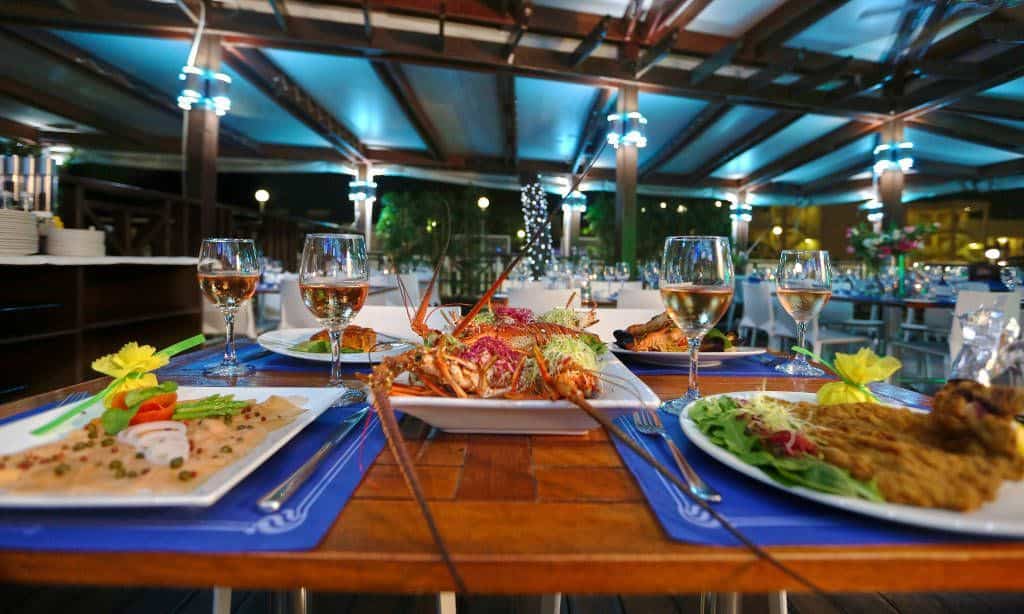 Enjoy the gentle Caribbean evening breeze on the open terrasse of Isola Ristorante Italiano while dining on authentic Italian cuisine. Adjacent to the popular Hollywood Casino and close to some of St. Maarten's largest resorts, Isola commands a premier spot on top of the hill leading to the Pelican neighborhood.
Details

Hits: 20375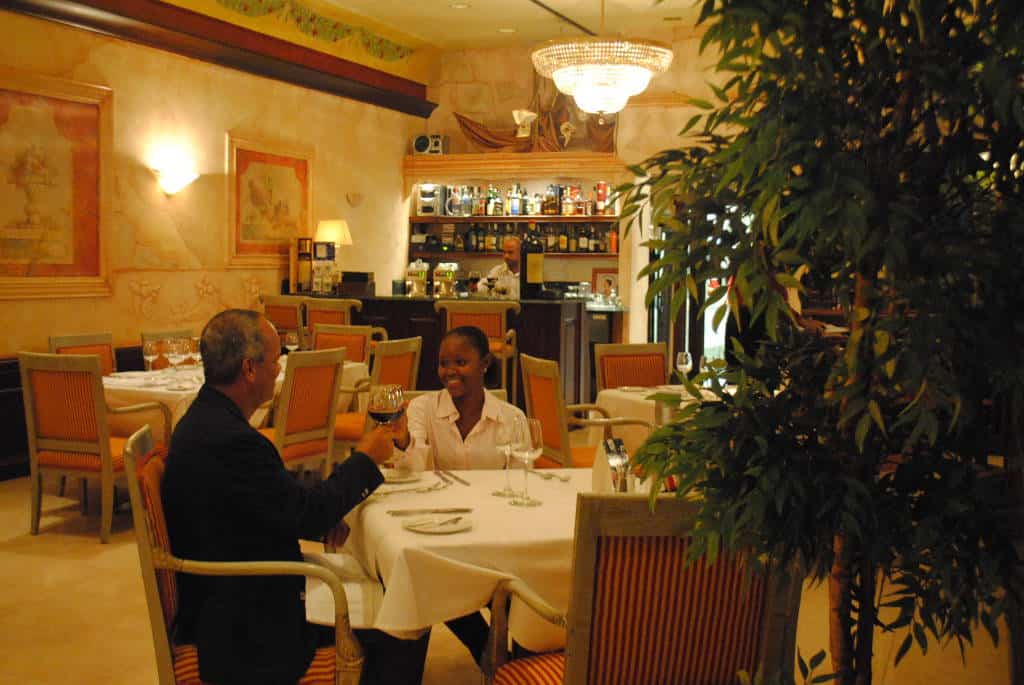 For an elegant Italian dining experience, La Dolce Vita is one of Dutch St. Maarten's best choices. With its location at the large Port de Plaisance resort complex right on the border to the French side, the restaurant is easily accessible from that side of the island as well.
Details

Hits: 9157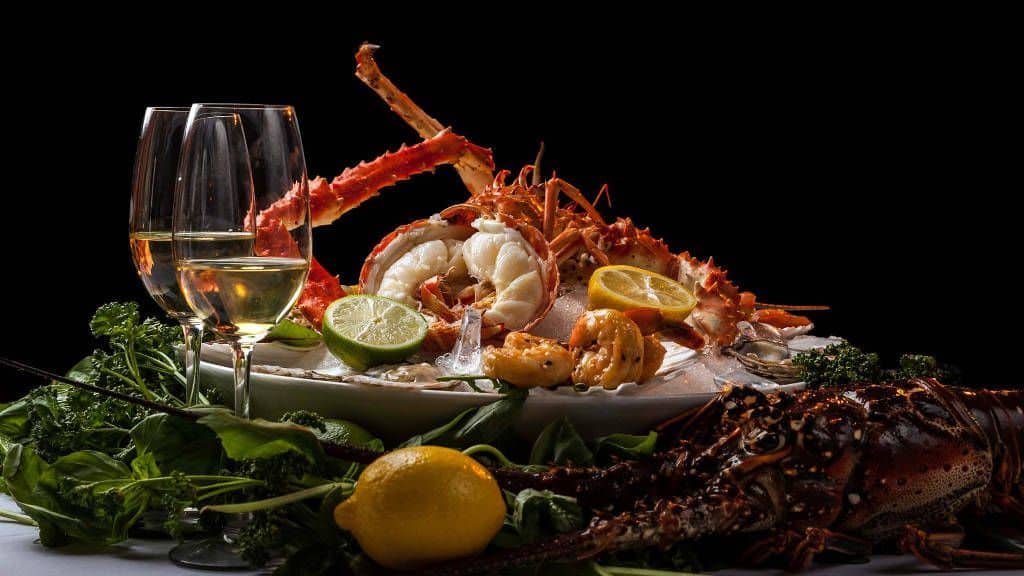 Known as the "Gastronomic Capital of the Caribbean", St. Maarten/St. Martin offers the widest variety of cuisine and prices of any other island in the world! We boast well over 300 restaurants serving anything from local BBQ ribs and chicken, to first class French fare cooked by famous chefs imported for the season from Paris.
Details

Hits: 6831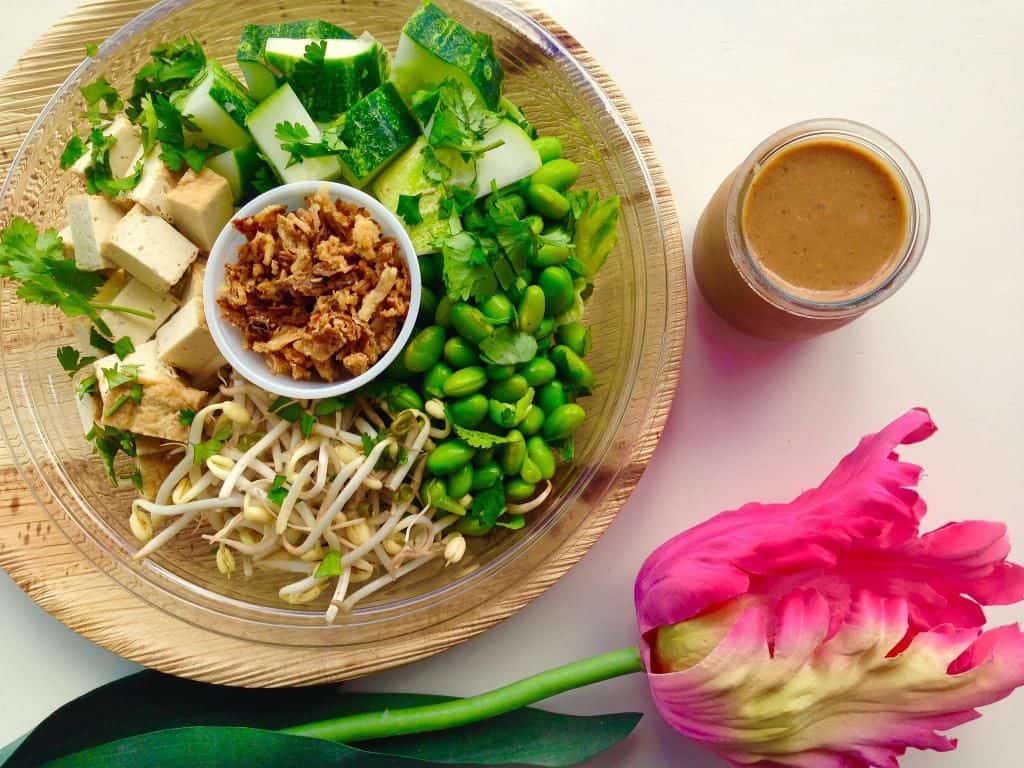 Welcome to the islands premier Yoga Studio and vegan cafe. Enjoy a wide variety of Hot Yoga, Vinyasa, Hatha, Pilates and Meditation classes for all levels.
Details

Hits: 3738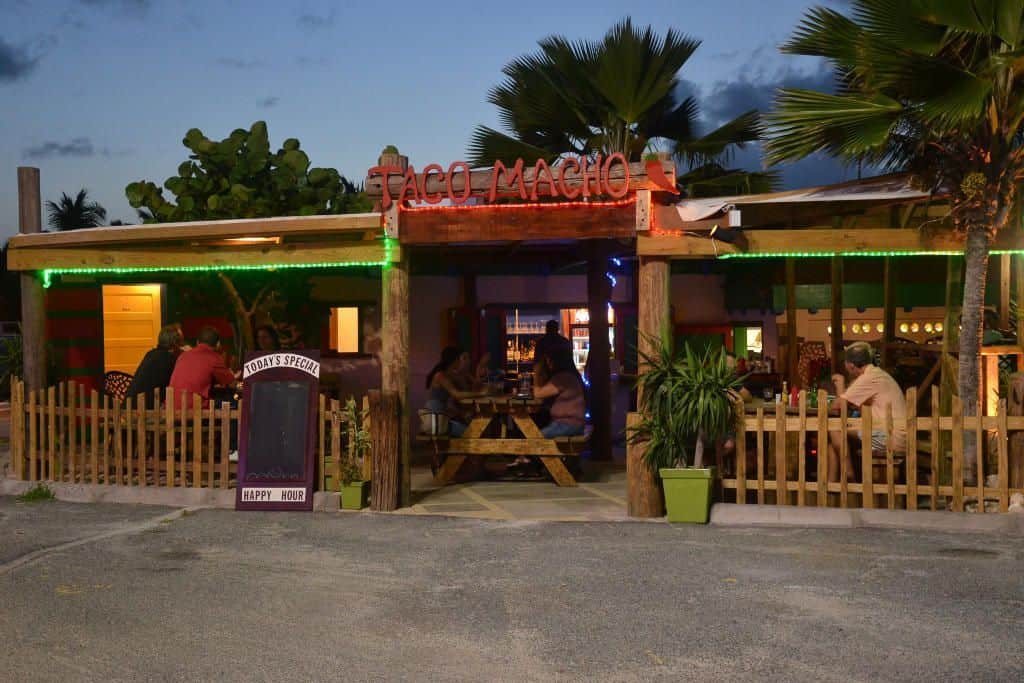 For authentic Mexican and Colombian food, presented with warm Latin hospitality, there is no better place in St. Maarten than Taco Macho.
The choices of the menu will please most palates... and the very reasonable prices every budget! How to beat a Happy Hour (5-7pm) with $1 beers and $2.50 Margaritas?
Read more: Taco Macho Mexican - a Colombian Restaurant & Bar
Details

Hits: 49162
On the Dutch side of the island, a wide variety of restaurants provide culinary treats to delight your taste buds. Drawing influences from virtually every region of the world, this island's cuisine has become increasingly intriguing, exciting and adventurous whilst remaining faithful to national traditions.
Details

Hits: 7061
Let Sherlyn cook for you!
A visit to our Antillean island of St. Maarten - St-Martin is only complete if you enjoy a meal the way the locals like to eat at home.
Details

Hits: 56604
At PINEAPPLE PETE Restaurant there is a simple motto: "Great Food, Great Service". This is exactly what you will find here, outstanding food, fast, friendly service offered in a cozy and casual atmosphere.
Read more: Pineapple Pete Restaurant, Bar and Entertainment Center
Details

Hits: 40064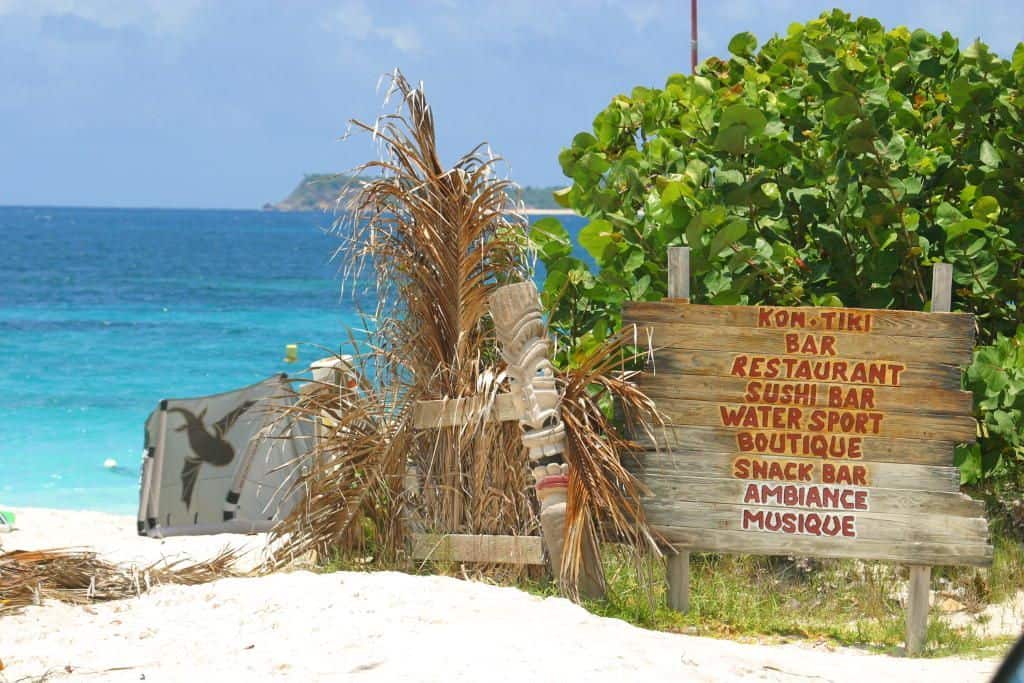 Within five minutes drive of each other, both Orient Bay and French Cul de Sac are home to a wonderful array of dining experiences. Orient Beach is St. Martin's flagship beach where the concept of the beach bar has been developed to new heights.
Details

Hits: 10691
The Charter House 18.63 is located right at the Simpson Bay Yacht Club. The outside terrace and the air-conditioned dining room provide a wonderful ambiance.
Details

Hits: 26292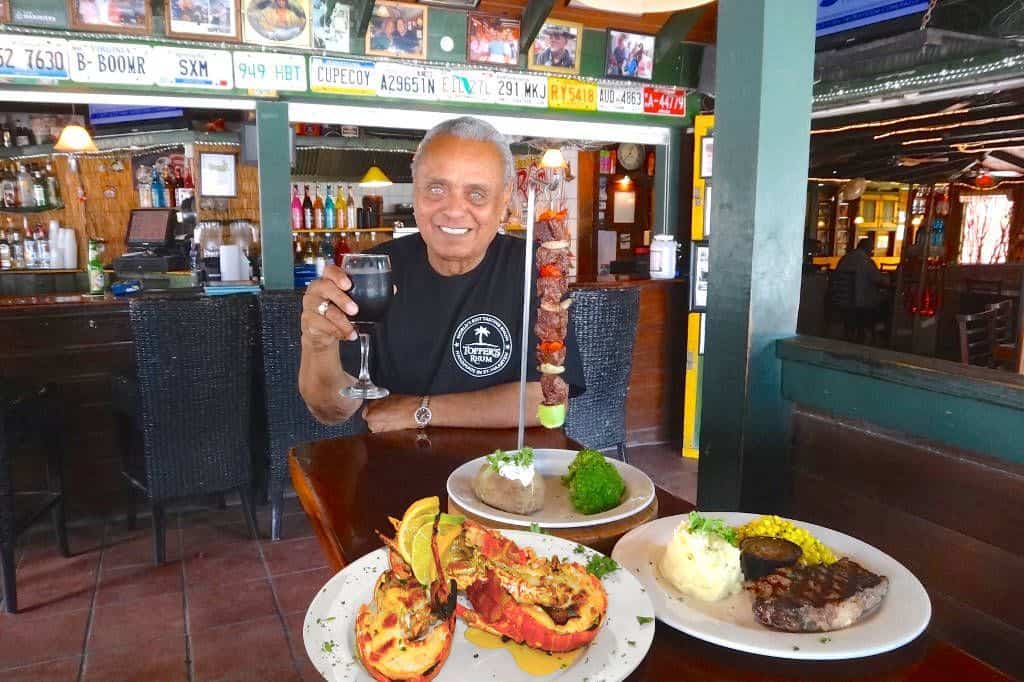 Topper's Restaurant & Bar is a great international restaurant in a fun Caribbean cottage that celebrates all-American comfort cuisine alongside international culinary delights.
Details

Hits: 31223
Marigot, the capital of French St. Martin, offers some of the charm of a small Gallic town, with a good dose of Caribbean ambiance. There are many outdoor bars and restaurants, some of the best places in unexpected locations. During the winter months, Wednesday and Thursday nights see Marigot truly come to life with street entertainment and many local bands playing live.
Details

Hits: 85476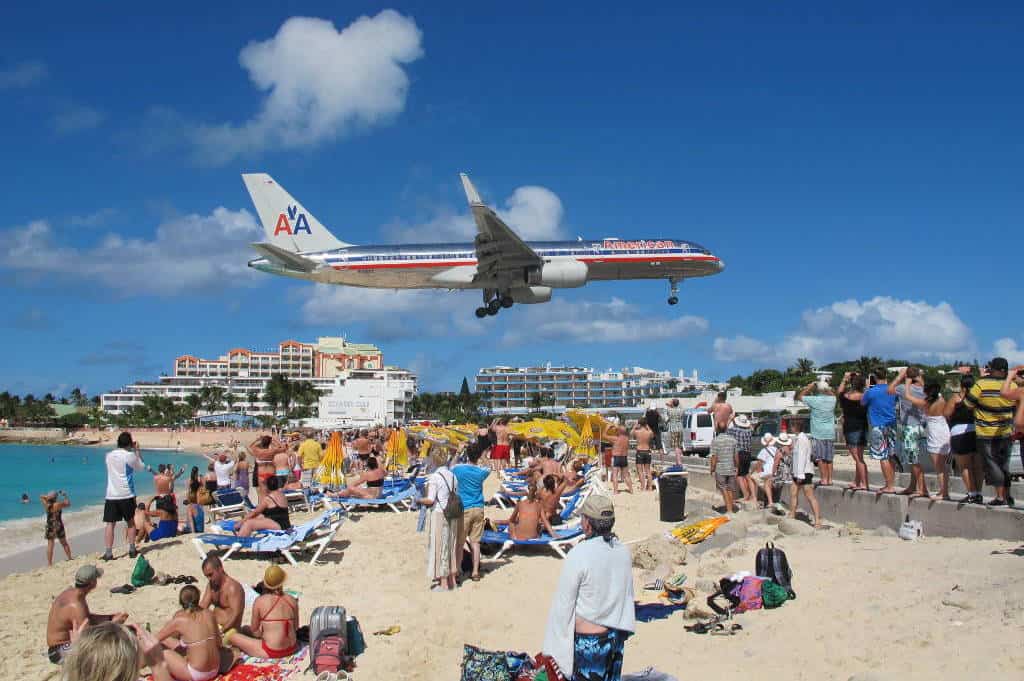 Sunset Bar & Grill is an institution on the Caribbean island of Sint Maarten-Saint Martin – if not a destination in itself. Voted by an international magazine as one of the Top 3 beach bars in the world, Sunset Bar & Grill is so much more than just a shack on a tropical shore.
Details

Hits: 20281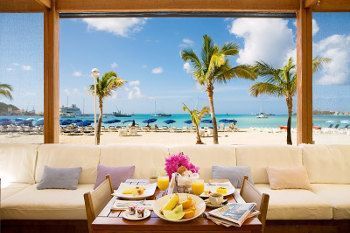 Overlooking the beach and boardwalk, the Ocean Lounge Restaurant and Bar at the Holland House Beach Hotel has become the center of fine dining in the island's capital.
Details

Hits: 42862
It's no false hype: Grand Case IS the culinary capital of the Caribbean! This charming village on the northern coast of St. Martin is home to an amazing number of restaurants, ranging from basic local eateries to temples of 'Haute Cuisine' of almost every nationality.
Details

Hits: 25251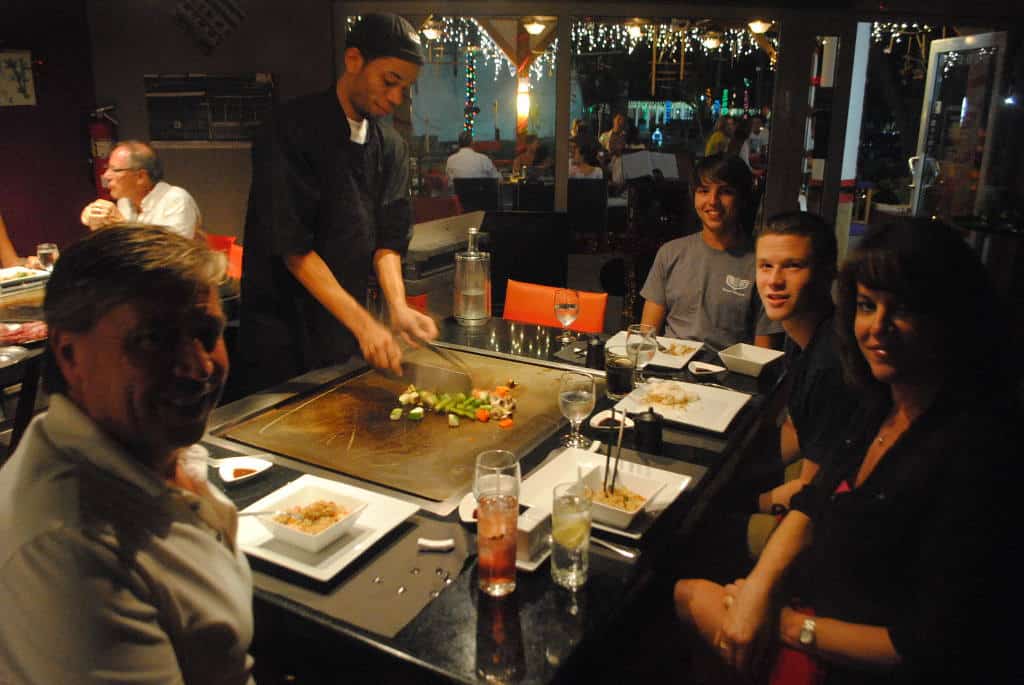 SUSHIITTO promises Japanese food with a twist. Owned by Pierre Ferland of Pineapple Pete-fame, SUSHIITTO is St. Maarten's favorite place for sushi and teppanyaki-style dinners.
Details

Hits: 9040
CRUISE SHIP VISITORS WELCOME!
Right on a white sand beach, overlooking the turquoise Caribbean sea and only steps away from the region's most exciting shopping district, you'll find the Big Wood Grill, a truly Caribbean restaurant and bar with its own segment of Great Bay Beach.