Details

Hits: 177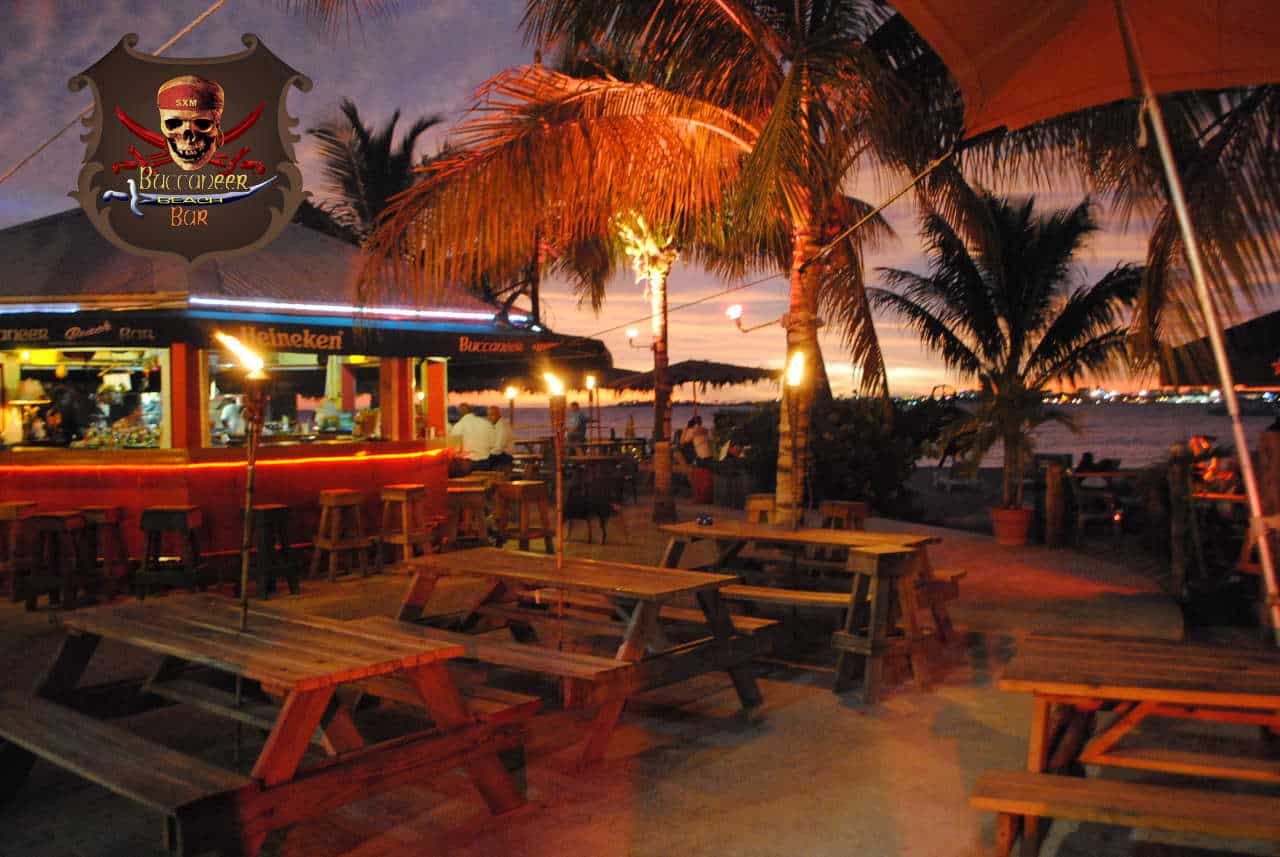 Way back, Buccaneers were not nice people. Lucky us that the age of seafaring pirates is over in this part of the world. And that Buccaneer Beach Bar is a friendly and safe place to hang out. Just to get this straight!
Buccaneer Beach Bar is a cornerstone of the St. Maarten bar scene. Located right on Kimsha Beach and smack in the middle of the St. Maarten's entertainment center, Buccaneer's is popular with visitors as well as with island residents.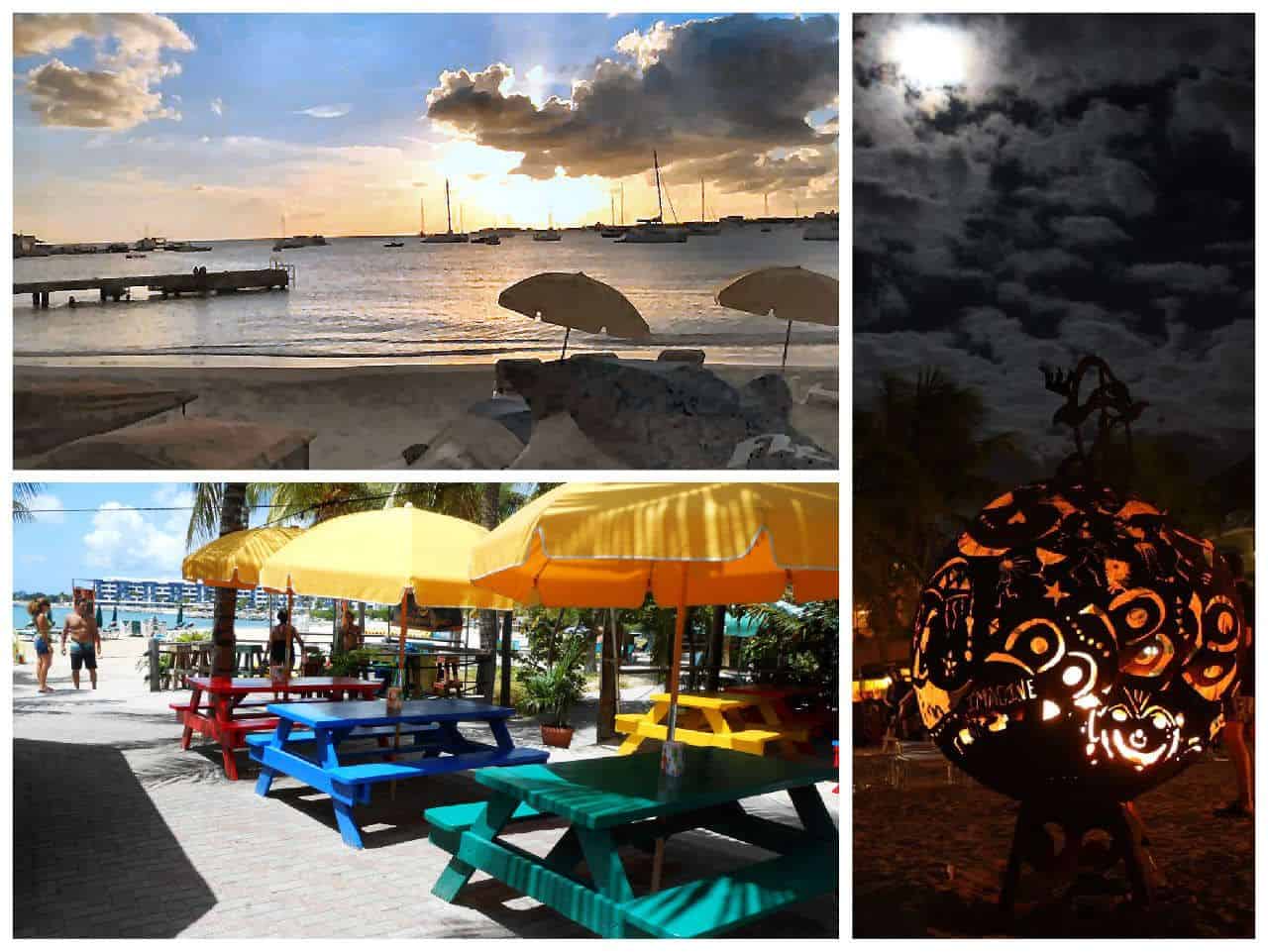 Kids love to come to Buccaneer's Friday late afternoon, because this is when traditionally special activities for the youngsters start. There is a movie screen set up and later, the famous fireballs will be lit - turning the beach into a magical night scene.
Buccaneer Beach Bar opens their kitchen at 10 AM and serves a broad variety of comfort food, ranging from burgers to pizza. They are open everyday of the year! There is ample parking. Beach chairs and umbrellas are available to turn your visit to Buccaneer's into the perfect Caribbean beach day!
Email:

This email address is being protected from spambots. You need JavaScript enabled to view it.
BUCCANEER BEACH BAR
Billy Folly Road 10
Sint Maarten
Open 7 days per week from 10 AM to late
Details

Hits: 154
Buffalo Wings St. Maarten took the well established concept of crispy fried chicken wings smothered in sauce to the next level. Ad an element of Latin creativity and you got Buffalo Wings St. Maarten style!
Not one or two, but twenty three sauces are there to choose from! And if chicken is not the yearning of the day, there is a broad selection of burgers, sandwiches and much more. Check out the menu below.
Buffalo Wings is all about quality comfort food in a casual, air-conditioned setting. There also is an outdoor seating area if you prefer to enjoy the balmy Caribbean nights.
The bar is fully stocked and the TVs are showing live sports.
Buffalo Wings is frequently running specials: come on a Tuesday and get the wings for only 50 Cents each. Friday is lady's night with a DJ offering entertainment.
Located at the Paradise Mall right in the island's entertainment district of Simpson Bay/Cole Bay, you'll find ample parking. And you are right next to more entertainment: there is a movie complex and a casino for your after dinner enjoyment.
FOR RESERVATIONS CALL
+1 721 556-7229
Buffalo Wings
Welfare Road
Paradise Mall
Cole Bay, Sint Maarten
Details

Hits: 694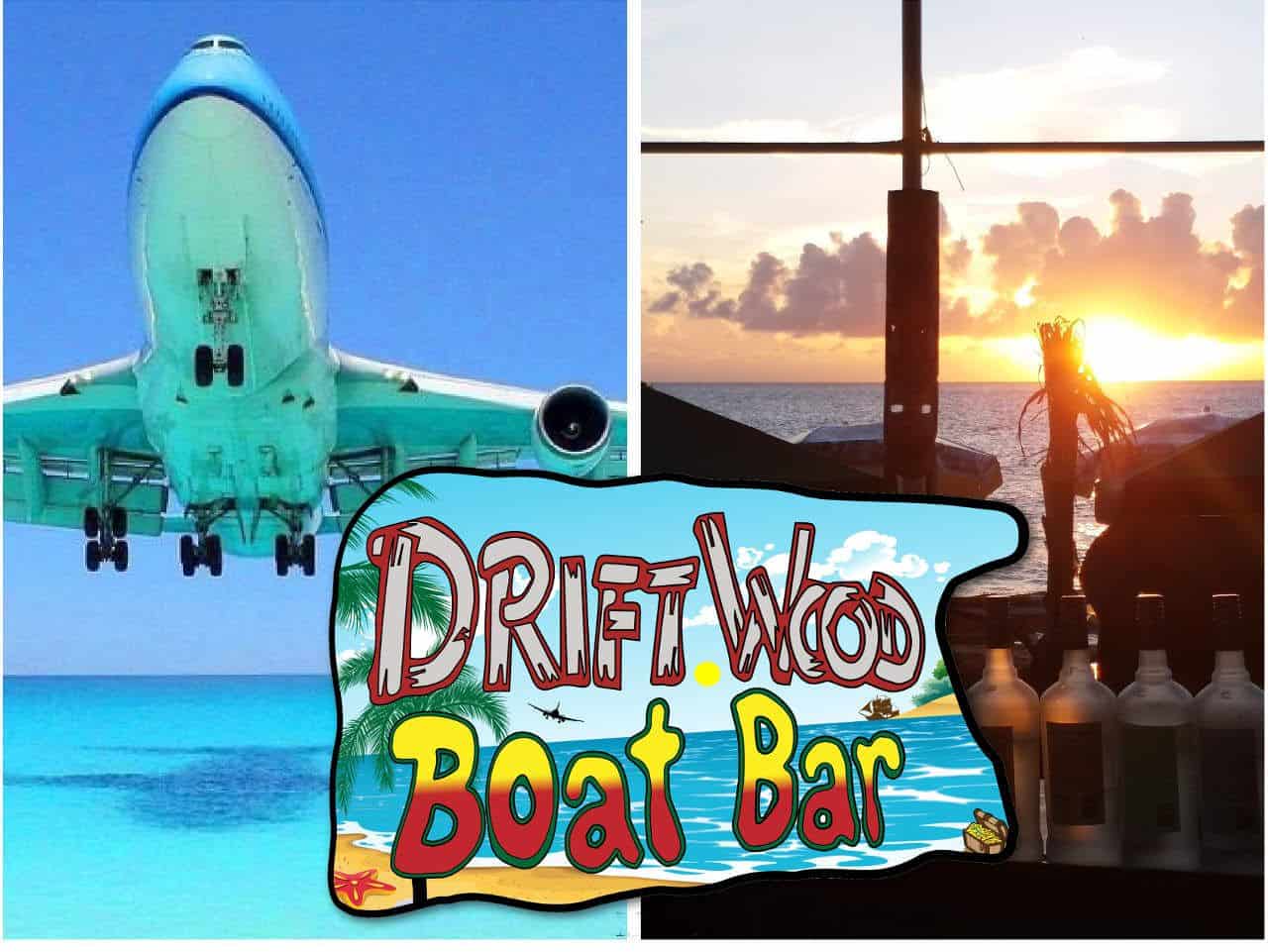 A visit to the Driftwood Boat Bar needs to be on everybody's Caribbean bucket list: Soaking up rays in the tropical sun while overlooking the turqoise Caribbean sea, a Pina Colada (made from fresh fruit) in your hand... and a jetliner passing over you so close that you feel you could touch the landing gear. Only on Sint Maarten...
The end of the airport runway is one of the island's premier attractions. Jumbo jets and smaller island commuter planes are in their final approach to touch down and will clear the beach only by ten to twenty feet. Nowhere in the world is it possible to come that close to an operating airplane (without being crew or passenger).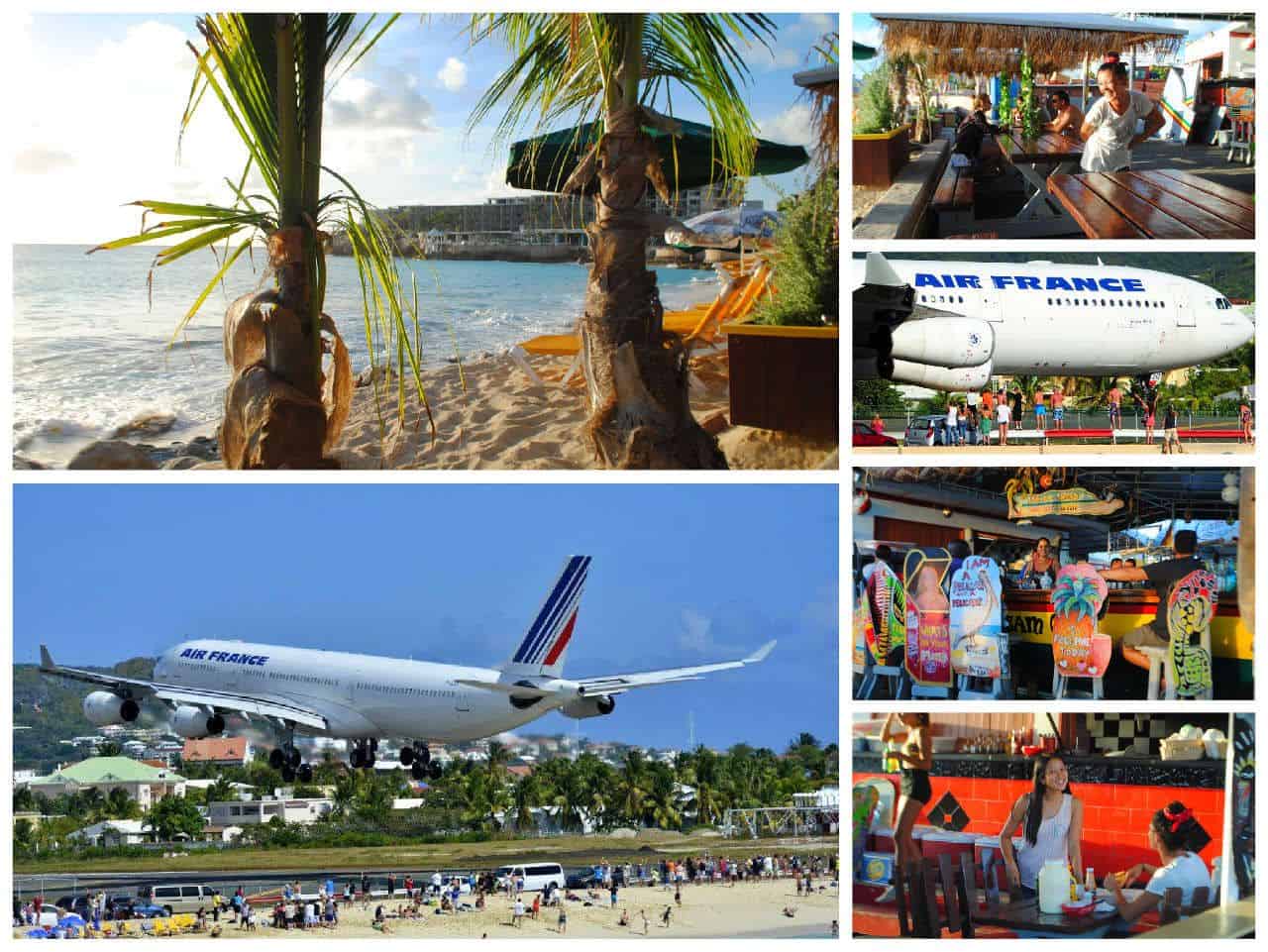 The very best location to watch the planes arriving and taking-off is right at the Driftwood Boar Bar. The tables are only a stone-throw away from the runway, but thankfully - almost - out of the blast zone. At the same time, get a tan, enjoy free beach chairs with drinks, try the delicious pizza and a broad selection of other dishes.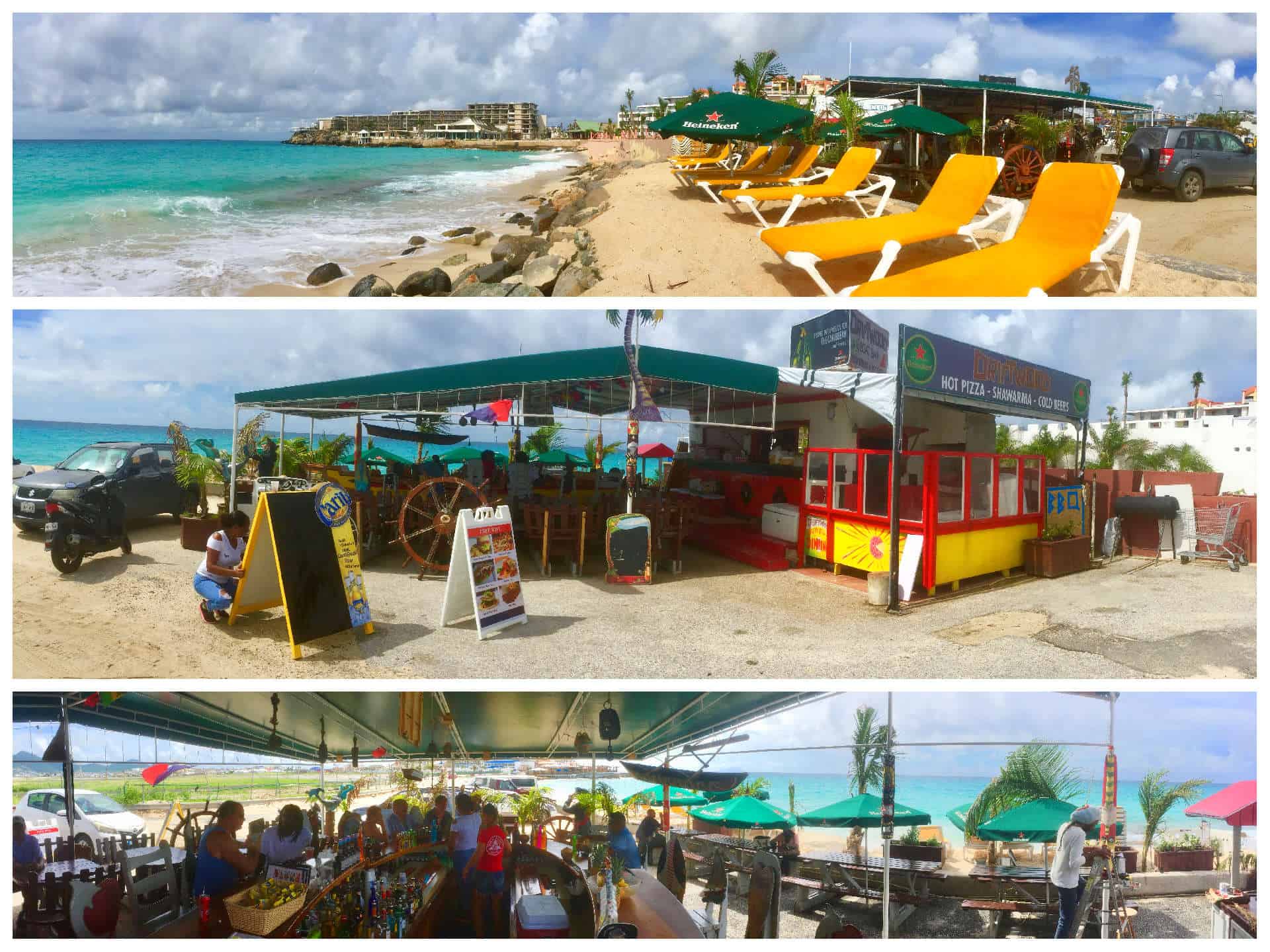 The Boat Bar is popular not only with island visitors, but also a preferred hang-out of many St. Maarten residents. Drinks are well priced, the quality of the cocktails is second to none (only fresh fruit is being used!) and service is personal, with a genuine smile and appreciation of each guest. No matter if you are a local frequent guest or a first time visitor, the great staff at the Boat Bar will always make you feel at home.
FOR TABLE OR BEACH CHAIR RESERVATION CALL
+1 721 524-6799
Driftwood Boat Bar and Grill
At Maho Beach
Beacon Hill Road 2
Sint Maarten
Open from 10 AM to 10 PM
How to Get to Maho Beach
Searching Availability...
Details

Hits: 176
Grill at your table! Mélange International Grill brings an exciting new dining concept to our island, developed by Nikhil Gurnani: "I wanted to merge the invigorating feel of a backyard barbecue with the pleasures of fine dining... and - voilà - here is the Mélange experience!"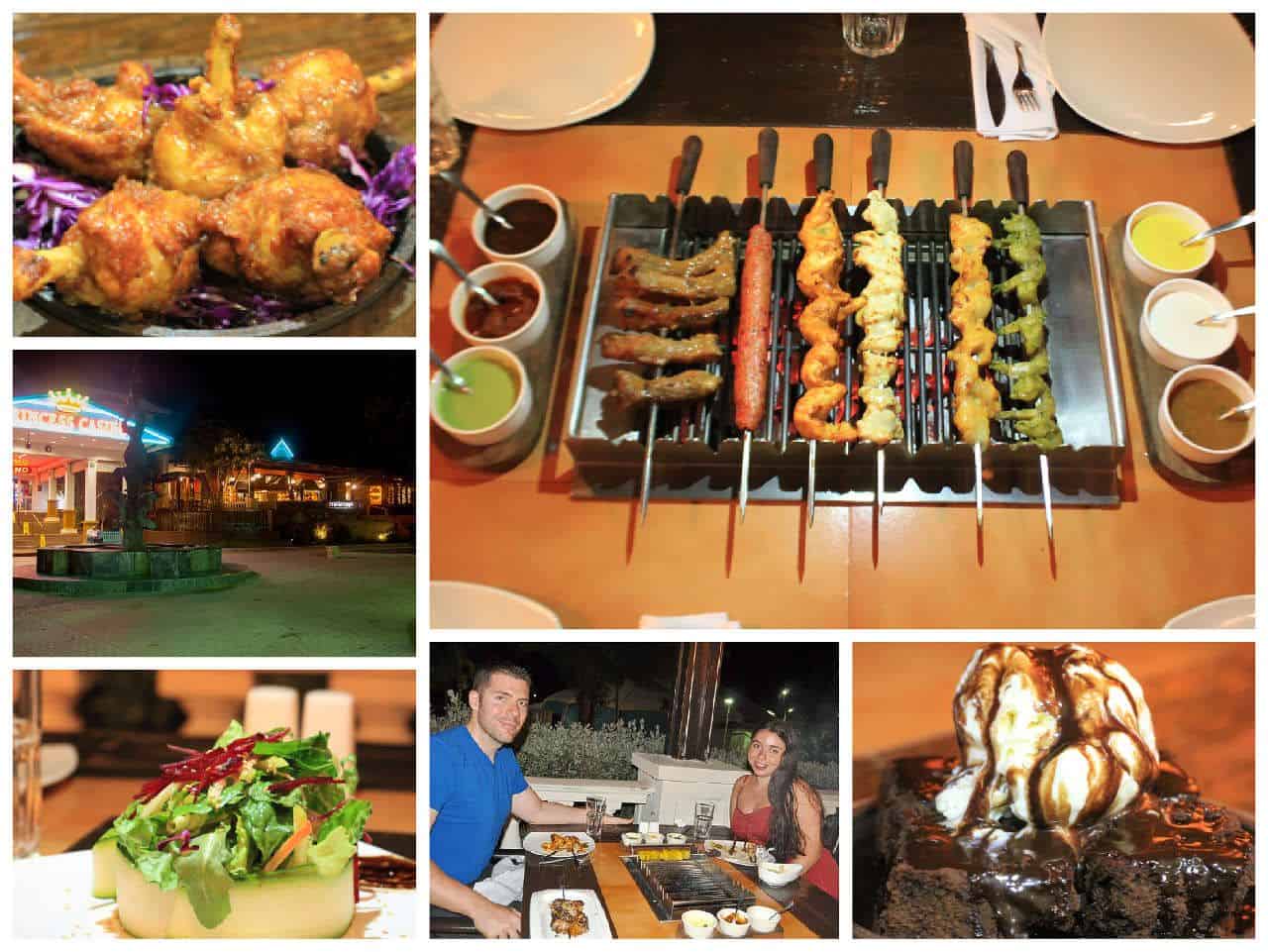 A wide array of skewers is available to the guest. The flavors are a fusion of middle-eastern cuisine with elements of Indian spices to round it up. The skewers are grilled to perfection right at your table! The most popular choices are the broad variety of meats, but there are also seafood and vegetarian options available.
You have arrived with a big appetite? No problem, you will be served with as many skewers as you desire for one set price per meal!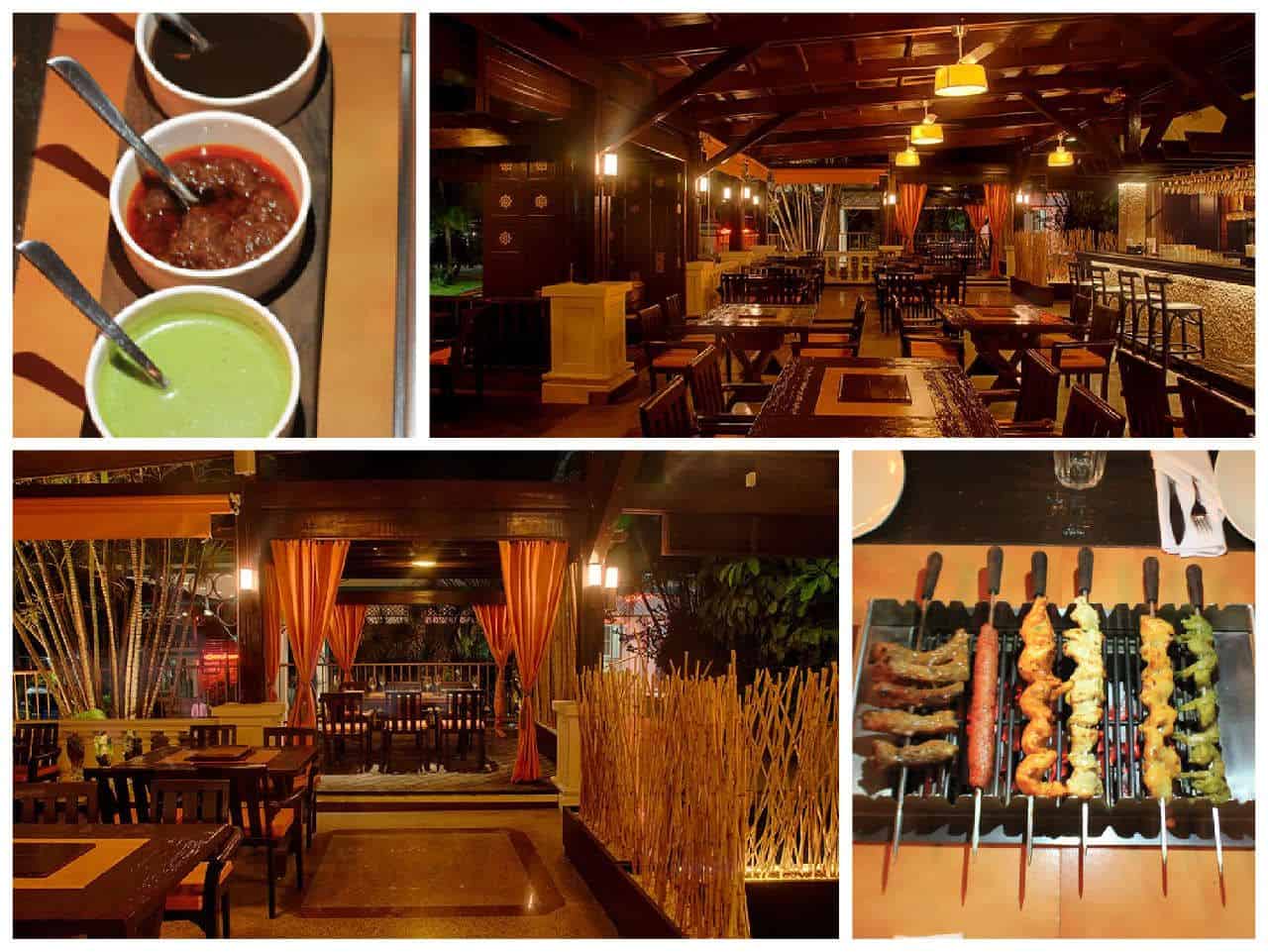 The restaurant is located right next to the entrance of the Princess Casino as part of the posh Port de Pleasance compound. The cozy yet elegant open dining terrace is bathed in soft amber light, creating a warm and friendly ambiance. The classic bar is fully stocked, with all international cocktails and a few signature mixes available. The selection of wines is excellent and is a reflection of Nikhil's background as a graduate of the famous Les Roches International hospitality school in Switzerland.
The Caribbean always had a love affair with barbecue. Now, Mélange International Grill is taking this affinity to the next level - fitting for St. Maarten, the gourmet island of the region.
FOR RESERVATIONS CALL
+1 721 526-4049
Princess Port de Plaisance,
#155 Union Road, Cole Bay,
St. Maarten (Next to Princess Casino)
Details

Hits: 614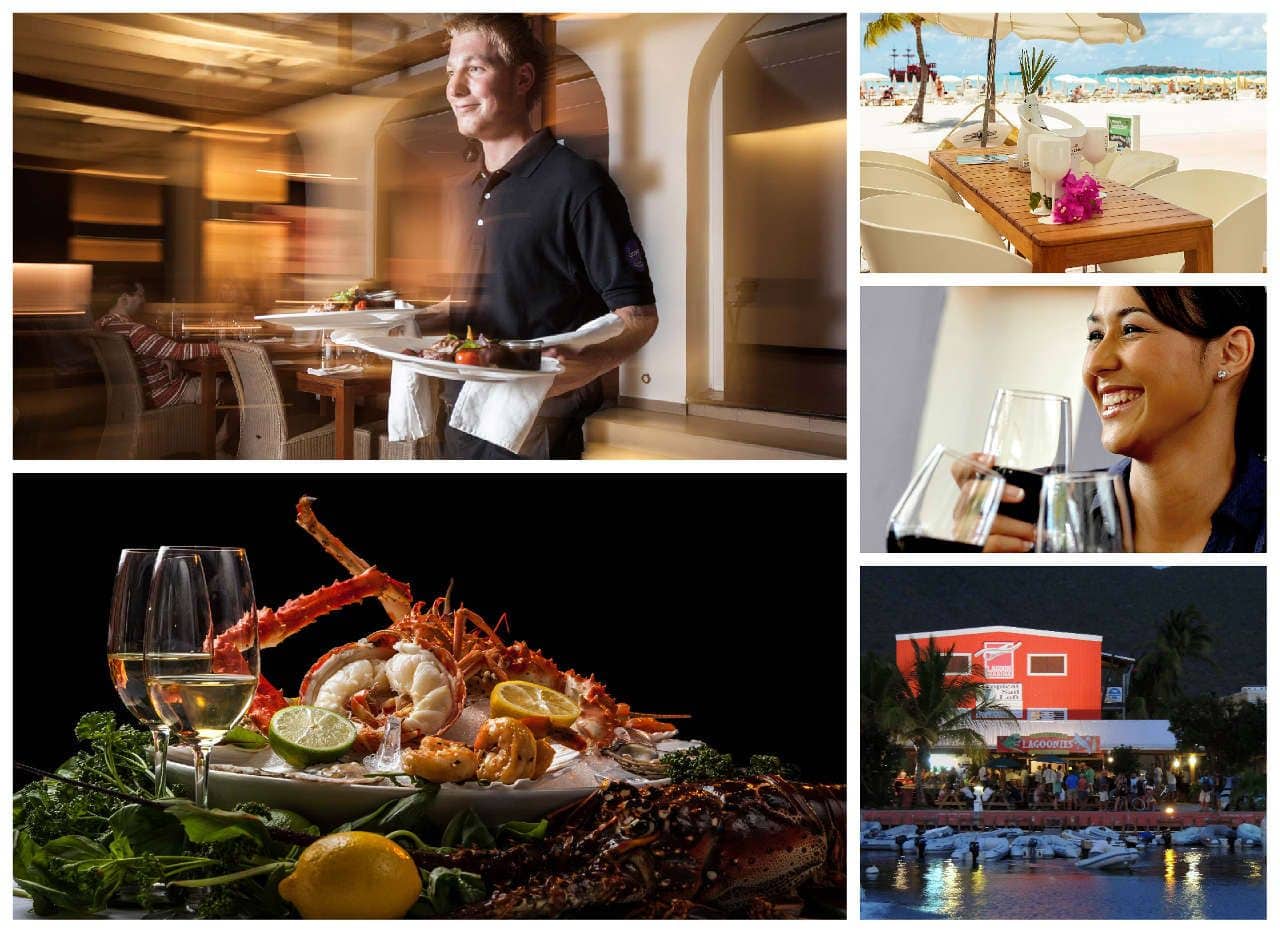 Please find below restaurants with starting letters N to Z:
Subcategories
The different regions of tiny St. Maarten/St. Martin also provide for vastly different dining experiences. Get some insider pointers through the articles listed here.