Welcome to St Maarten - St Martin
Learn more about the Caribbean's most exciting vacation destination! If you appreciate gourmet food, world class duty free shopping, vibrant nightlife, pristine beaches, year-round warm climate and a cosmopolitan atmosphere with a Caribbean twist, Sint Maarten - Saint Martin is for you!
SINT MAARTEN - SAINT MARTIN provides vacationers the opportunity to enjoy three distinct cultures on one 37 square mile island. There is the delightfulness and soberness of the Dutch on one side, the savoir-faire of the French on the other, and the blending of both with exotic native heritage.
What to Do in One Day
Got only one day on St. Maarten? Here are some recommendations of how to spend your day:

Take a tour around the complete island with an experienced guide in a comfortable, air-conditioned van and enjoy all the sights, beach and shopping >>> Amigo Tours. Don't miss a visit to Maho Beach with >>> Sunset Bar & Grill, to watch the famous airport runway with planes approaching just a few feet above your head. >>> Jo Juni Tours is another first rate tour operator to take you there, or completely around the island.
---
Take out a jet-ski to roam the island's coastline. Or research and book any other island activity online with >>> SXM Deals
---
Explore the Philipsburg Boardwalk along glorius Great Bay Beach, many bars, restaurants, shops and landmarks on a SEGWAY, provided by >>> Fun & Roll Tours
---
Experience on-the-water excitement piloting your very own two-man RHINO Watercraft. The award-winning >>> Rhino Excursion guides you on your own boat to the best coastal spots

---
Shop for amazing jewelry bargains in Philipsburg and get unique island souvenirs at one of the >>> Shipwreck Shops or visit the wholesale mega-store of >>> Rima Beach World for gifts and resort wear.
---
Experience an authentic square rigged Tall Sip – have a fun sail around the island's coast the old fashioned way >>> Lord Sheffield
---
Where to Stay
Princess Heights Deluxe Condo Hotel is an affordable Luxury Boutique Condo Hotel offering spacious studios, one and two bedroom suites with gourmet kitchens and beautiful ocean views.

The Atrium Beach Resort might be located in once of the most convenient locations to be found on St Maarten – right on the beach, but only a short walk away from several beach bars, a huge selection of restaurants, shops, water-sports, casino and nightlife of any kind.

---

Holland House Beach Hotel is a St. Maarten landmark with a unique location right on Great Bay beach in Philipsburg. Walk right out onto the gorgeous beach, or use another exit to be directly in the center of the Caribbean's most bustling duty free shopping district.

The Divi Little Bay Beach Resort is located on a private peninsula between two beautiful bays in Dutch St. Maarten, only minutes from the Caribbean's best shopping and dining, but feels worlds apart.

---

Mary's Boon Beach Resort - This small resort on Simpson Bay Beach has retained that feel of an authentic Caribbean island retreat on a sparkling beach, yet is only minutes away from all the entertainment options Simpson Bay has to offer.

The Summit Resort Hotel - Overlooking the most beautiful part of the expansive Simpson Bay Lagoon, with further vistas over the French side's capital of Marigot and the neighboring island of Anguilla, the Summit Hotel's several low-rise, cottage-style buildings are standing on a bluff in the so-called Dutch Lowlands, close to the Cupecoy region.

---

The charming Hotel Marquis is a top of the line boutique hotel featuring 17 rooms and suites, located in Anse Marcel on St Martin. They are offering a view to take your breath away, private beach access, extensive room service, pool, spa and sport centre and much more in the idyllic setting of a stunning bay.

The Westin Beach Resort & Spa is located on beautiful Dawn Beach and close to scenic OysterPond. The large resort offeres several restaurants, but there are also many great options nearby. The drive to Philipsburg is only about 10 minutes.

FEATURED RESORT >>>




---

The Sonesta Maho Beach is the core of Maho Village – one of the island's most important entertainment centers, popular with both visitors and local residents. The large and luxurious resort features several highly regarded in-house restaurants and caters with its conference facilities to business travelers as well.

The Sonesta Great Bay Beach Resort & Casino is overlooking beautiful Great Bay Harbor, and a short 10-minute walk from the center of Philipsburg, the island's capital. This prime location offers the best of both worlds: great shopping, dining and entertainment in the quaint downtown setting and a tropical escape within this beach-front oasis.
Shopping for Jewelry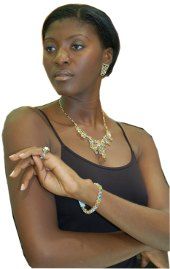 Diamonds! Emeralds! Any kind of precious metal in any shape or quantity... St. Maarten's jewelry shops are amongst the most competitive in the world and line Philipsburg's fabulous Frontstreet. Prices are amazingly low and quality is up to international standards, with several of the larger stores having service centers in the US.
BALLERINA JEWELERS - Four locations on island >>>
CARIBBEAN GEMS - Family owned with two locations >>>
DIAMONDS INTERNATIONAL - Locations world-wide with Caribbean roots >>>
GOLD CREATIONS - At the Maho Shopping Plaza, close to the airport and open until late night >>>
JEWELS BY LOVE - Fine time-pieces and jewelry >>>
JOE'S JEWELRY INTERNATIONAL - Jewelry and large selection of watches in three locations >>>
KAY'S FINE JEWELRY - Located in Frontstreet and at the cruise ship facility >>>
ORO DIAMANTE - Diamonds and jewelry in the center of town >>>
SUPER JEWELERS - Fine jewelry at outlet prices! Frontstreet, Philipsburg >>>
TOUCH OF GOLD - Quality loose diamonds and jewelry >>>
Get A Rental Car
Rental car rates are amongst the lowest in the world! This island is dramatically different from other Caribbean vacation destinations and we feel that a rental car is a must in order to get the most out of your stay on St. Maarten – St. Martin. While other islands specialize in all-inclusive resorts and discourage guests to explore on their own, St. Maarten is perfectly suited to roam freely and safely.
What to See

St. Maarten/St. Martin is so small that it can be circumnavigated by car at a leisurly pace in half a day. Turn the neccessity of a rental car into a fun activity and discover the island's towns, beaches and most spectacular vistas. By reading the following series of articles and with the help of a free GPS navigation system from our endorsed rental car providers, exploring St. Maarten/St. Martin has never been easier.

Read More ...
Activities for All
For those who can only bear so much sun worshiping, St. Maarten/St. Martin boasts a huge array of activities to offer, for all ages and interests.
---
The island of St. Maarten – St. Martin offers many attractive dive sites, with the majority of them located in the waters off the Dutch side coast. Dive Safaris, the Caribbean Dive College and AquaMania provide diving excursions to scuba divers of all experience levels.
READ MORE ABOUT DIVING AND SNORKELING >>>
---
You haven't seen an island, until you explored its coastline by boat! There are many excursions offered, from classic sailing schooners to fancy motoryachts.
Where to Eat
Known as the "Gastronomic Capital of the Caribbean", St. Maarten/St. Martin offers the widest variety of cuisine and prices of any other island in the world! We boast well over 300 restaurants serving anything from local BBQ ribs and chicken, to first class French fare cooked by famous chefs im
ported for the season from Paris. It is said that one such chef, searching for a lighter side of French cooking for those vacationing in warmer climates, invented Nouvelle Cuisine right here in Grand Case.
Real Estate
Known for years as the Caribbean's most exciting vacation destination, the island has now been discovered by upscale real estate buyers and is fast developing into one of the world's most prestigious locations to own a residence.
There are several competent and reliable realtors on St Maarten/St Martin, but there is no conclusive Multiple Listing Service available to the buyer. Searching for that perfect piece of property in paradise is a time consuming journey through numerous real estate offices.
Vacation Rentals
There is a wide selection of vacation rentals available - from ultra-luxurious beach front estates to comfortable studio apartments.
Visit Sunshine Properties to view the unique, newly constructed Villa Esmeralda
---
Blue View Escapes - large selection of vacation villas on St. Maarten/St. martin, Anguilla and St. Barts. Also offering charter yachts and charter planes.
---
Beautiful Villas by PIERRES CARAIBES - a leading villa rental agency with an impressive portfolio of vacation villas available.
---
Other Media
Destination Magazine is a high-quality (but free) print publication and your best guide while staying on island. Most likely, you'll get a copy right at the time you board your flight coming to SXM, because Destination Magazine has a unique distribution arrangement with some of the major carriers. If you would like to explore some other Caribbean vacation spots, visit the magazine's website. There you will be able to view a digital version of the current issues and even download them as PDF files. Enjoy reading!