Our island is known as a destination for true hedonists, with the highest number of gourmet restaurants per square mile in the world, with sophisticated bars and nightclubs, with casinos in all the entertainments districts.
Part of St. Maarten's cosmopolitan lifestyle is a 'live and let live' attitude, with a freedom and tolerance not to be found on any other Caribbean island.
Those, who are searching for 'Grown up' pleasures will find them easily.
At the Maho resort district, the Platinum Room features an amazing cast of ladies from around the world, who dance and entertain around an indoor swimming pool, and they might consider wearing a bathing suit as being overdressed.
In Simpso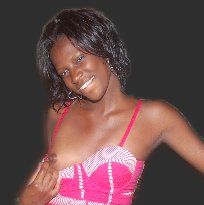 n Bay, there is BadaBing - a nicely furnished nightclub and adjacent restaurant with ladies from Latin American countries. And Red Diamond, next to the bridge in Simpson Bay, just reopenened under new management.
Even more explicit services are available at a group of clubs in the Philipsburg area. 'El Capitan', the 'Seaman's Club', 'Club Carolina', 'Casa Blanca' and the 'Petit Chateau' are somewhat raunchy bars with decent prices for regular drinks... and rates for other services to be discussed with the ladies who offer them.
The adult industry is strictly regulated and licensed. The operators will assure that a visitor has a safe and pleasurable experience.
The Adult Toy Box has two shopping locations and offers 'toys for grown-ups'. And if you have questions about an 'Adult Night Out', talk to store manager Antoine for advice.
Searching Availability...