Overlooking the beach and boardwalk, the Ocean Lounge Restaurant and Bar at the Holland House Beach Hotel has become the center of fine dining in the island's capital.
With its contemporary elegance, the lounge would be equally appreciated in Miami Beach or Southern France and provides a welcome break from the standard rustic Caribbean look. Restaurant and bar are popular with residents, local power brokers and business people.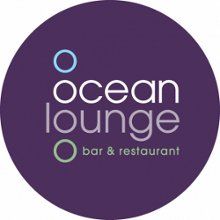 Dedon outdoor furniture with plush cushions, combined with the service-minded staff, gives you that special VIP feeling.

Robert van Herpen and Chef Raymond Kaper, both from Holland, guarantee an enjoyable breakfast, tasty lunch or delightful dinner experience. Chef Raymond is young, energetic and ambitious; and, has worked in some of the finest top 100 restaurants in Holland, like Seinpost, and with famous chefs such as Rob Blauwboer and Chef Hans Snijders of Chateau Neercanne.
Chef Raymond
works with local products from the Islands as well as fresh seafood and produce flown in twice weekly from Europe and the USA to create innovative and imaginative dishes. He leads a local team of young cooks and has set new standards and heights in casual dining on the Island. His counterparts on the waiters' side are the ever-smiling Lucia, who supervises breakfast and lunch, and the famous Jesse who oversees the dinner service and has already acquired a very loyal clientèle.
Parking
for dinner is available from 7 PM till 12 midnight. It's across the street from the Hotel behind Joe's Jewelry. You enter the lot via Back Street and will see a parking assistant and a Holland House banner. Parking is free of charge and exclusive for diners at our Ocean Lounge Restaurant & Bar.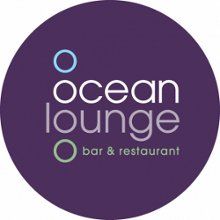 At cocktail time, the island's power brokers, vacationers and visiting business people mingle at the Ocean Lounge. Some enjoy their drinks right at the bar, others prefer the comfortable outdoor seating with a privileged view over the action on the Boardwalk and the beauty of Great Bay.
On several evenings, the Ocean Lounge features live music of different styles – setting the mood with soothing tunes of Caribbean salsa, Reggae, Zouk and European Lounge. The bartenders know how to mix the perfect cocktail for a Caribbean night, from classics such as Pina Colada to special house cocktails.
There is an extensive wine list available, with a broad choice even for orders by glass. For the small appetite, there is a tapas menu offered with many mouth-watering snacks.