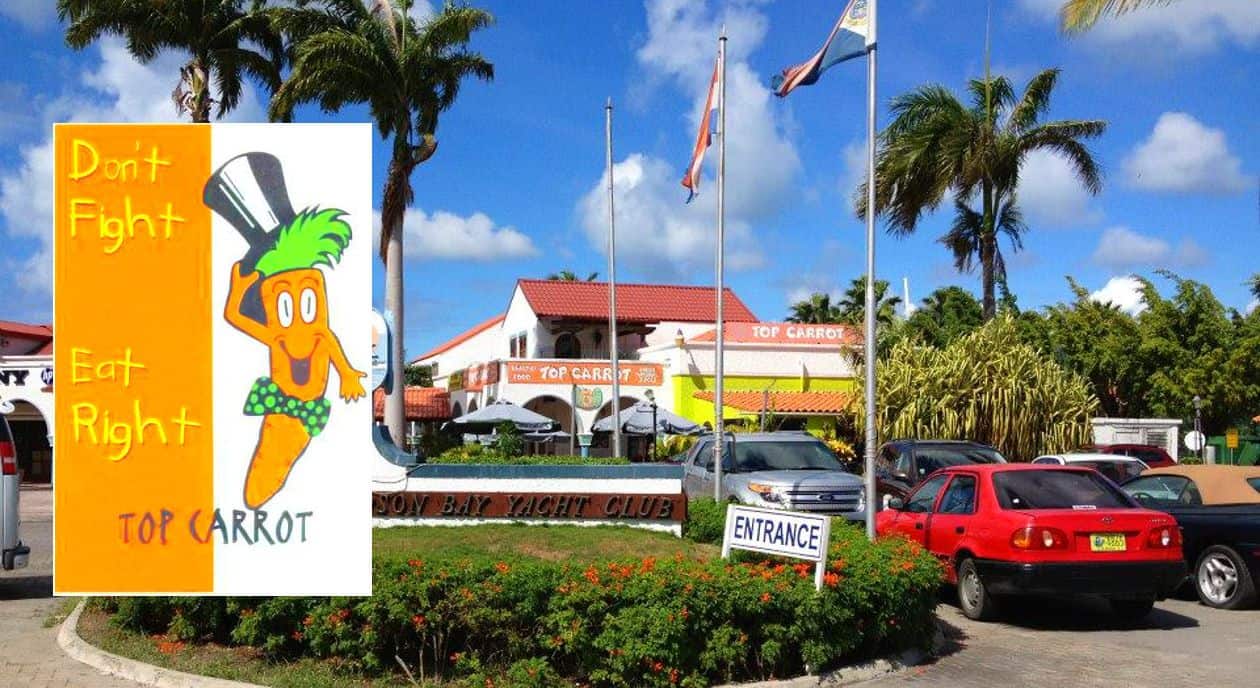 Top Carrot is an iconic vegetarian-friendly restaurant slash coffee shop right at the centrally located Simpson Bay Yacht Club. Focusing on healthy and very tasty breakfast and lunch dishes, Top Carrot is firmly established as a preferred meeting point. You will not only find island visitors here, but also local residents and business people. The restaurant enters now its third decade in helping St. Maarten to stay healthy while eating fantastically delicious meals and drinking freshly squeezed juices, available in any imaginable combination.
The restaurant features shaded outdoor seating and an air-conditioned interior.
An interesting element of Top Carrot is the integrated boutique, which carries a selection of hard-to-find books, of eclectic clothing and jewelry.
The owners of Top Carrot, Lydia and Peter, created a wonderful balance between promoting the lifestyle they prefer to creating a relaxed environment conducive to long conversations over a cup of coffee or tea and without being rushed to vacate a table.
If you are staying in any of the major resorts in the Simpson Bay area, Top Carrot is only minutes away. Come over and experience some Caribbean goodness.
---
TOP CARROT
Open for breakfast from 7 AM
Closing at 5.30 PM
Phone: +1 721-544-3381
Email: This email address is being protected from spambots. You need JavaScript enabled to view it.
Simpson Bay Yacht Club
Welfare Road
Simpson Bay/Cole Bay
Sint Maarten