At cocktail time, the island's power brokers, vacationers and visiting business people mingle at the Ocean Lounge. Some enjoy their drinks right at the bar, others prefer the comfortable outdoor seating with a privileged view over the action on the Boardwalk and the beauty of Great Bay.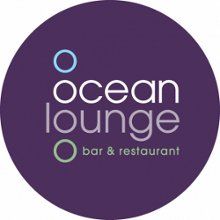 On several evenings, the Ocean Lounge features live music of different styles – setting the mood with soothing tunes of Caribbean salsa, Reggae, Zouk and European Lounge. The bartenders know how to mix the perfect cocktail for a Caribbean night, from classics such as Pina Colada to special house cocktails.
There is an extensive wine list available, with a broad choice even for orders by glass. For the small appetite, there is a tapas menu offered with many mouth-watering snacks.
Parking is available from 7 PM till 12 midnight. It's across the street from the Hotel behind Joe's Jewelry. You enter the lot via Back Street and will see a parking assistant and a Holland House banner. Parking is free of charge and exclusive for diners at our Ocean Lounge Restaurant & Bar.